A beautiful day for a Heart Walk
Walkers and their furry friends were all smiles during this annual event that featured a live band, a survivor tribute wall and health booths for blood pressure screenings and nutrition information
October 4, 2022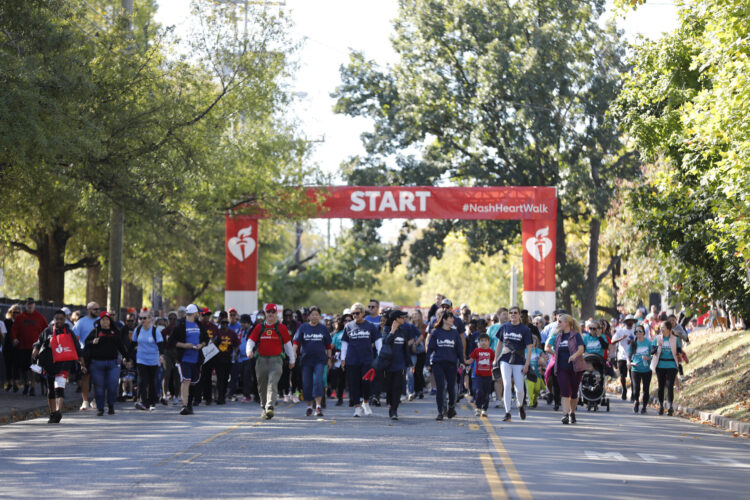 Walkers stride from the starting gate as the 2022 Heart Walk gets underway.
All photos by Donn Jones
More than 600 people gathered Oct. 1  for this year's Greater Nashville Heart Walk held Saturday on the Vanderbilt campus. Overall, the event raised $1,515,721 to support the American Heart Association's research and health advocacy efforts. The 61 VUMC teams raised $91,000, topping the institutional goal of $75,000.
Walkers and their furry friends were all smiles during this annual event that featured a live band, a survivor tribute wall and health booths for blood pressure screenings and nutrition information.