Brad Paisley stars in new VUMC public service announcement urging people to "take the shot"
A simple message that can save lives and help life get back to normal
May 10, 2021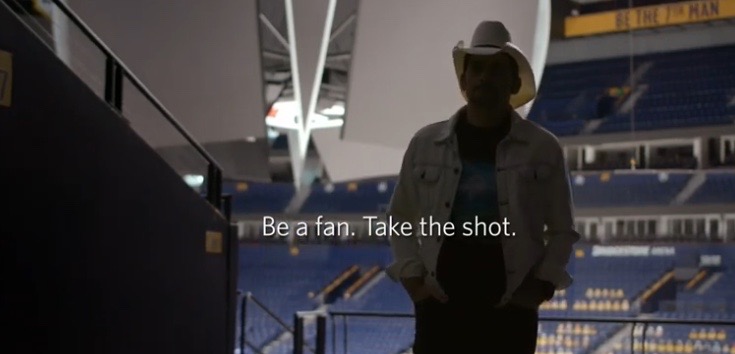 A new public service announcement (PSA) from VUMC stars Brad Paisley and has a simple message related to the COVID-19 vaccines: "Take the shot."
The PSA, filmed at Bridgestone Arena, shows the country star in the empty venue while his voiceover looks to the coming days when fans can return with normal seating arrangement to sporting events and concerts.
"We want your cheers. We want you in the upper decks and in the front row," he says.
Paisley's narration is interspersed with images of Nashville sports venues and people, including Vanderbilt athletic director Candice Storey Lee and men's basketball coach Jerry Stackhouse.
"So when it's your turn to take the vaccine, be a fan. Take the shot," Paisley concludes.
View the PSA here: