A brain surgeon's best friend
Neurosurgeon Lola Chambless loves the simplicity and functionality of the surgical dissector called a Penfield #1
April 9, 2018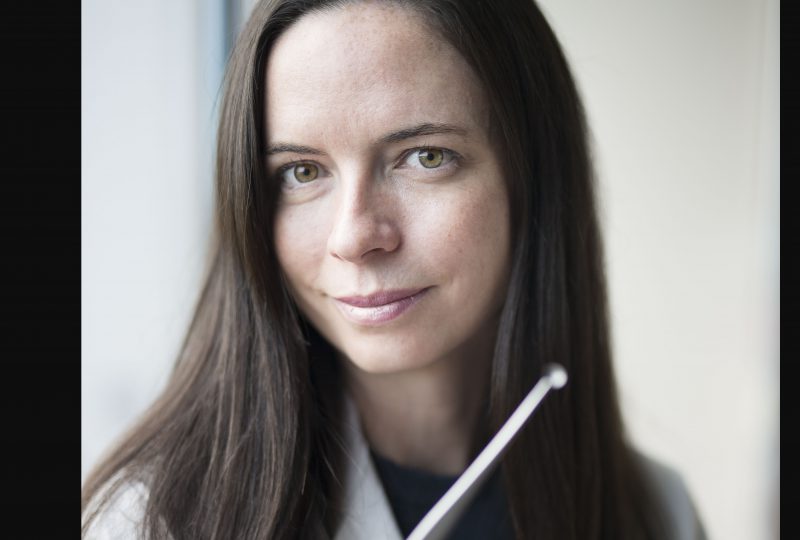 Lola Chambless, MD, with her favorite tool of her trade, the Penfield #1. Photo by Susan Urmy
First in a series. Every line of work has tools that make the work possible. For this continuing series of stories in "VUMC Voice," we ask some Medical Center employees about what their favorite tool is, and why. 
Here's how much Lola Chambless, MD, assistant professor of Neurosurgery, likes her favorite surgical dissector: "I could write a poem, 'Ode to the Penfield #1,'" she says.
There are five Penfield dissectors in all, and #1, #2, #3 and #4 are included in all Vanderbilt neurosurgery case carts, but according to Chambless, "#1 is the best." The instruments are named for their originator, pioneering neurosurgeon Wilder Penfield, who died in 1976 at age 85.
What makes it so good? One end of the Penfield #1 has a small cup with a sharp edge that can be used to scrape away bone or tissue. The other end is flared and has a dull edge, and its many uses include cleaving the brain's white matter, always moving in a direction parallel with the arrangement of axons. Chambless describes this technique with a gentle back-and-forth wrist motion.
"It's a simple tool that works spectacularly well for a wide variety of the things that we need to do," she says. "You could use this tool for 50 percent of a case, to do all different aspects of it, everything from the opening to the closure and all of the more complex things in between. And it's ergonomically pleasant — it feels good in your hand."
Her specialty is minimally invasive skull base surgery, used primarily to treat tumors that cross through openings in the base of the skull.
She's not alone in her admiration for this deceptively simple piece of equipment.
"I was just downstairs at the coffee shop with my boss, the chairman of Neurosurgery here, Reid Thompson; I told him I was coming to this interview, and I didn't tell him what my tool was, and I said, 'What would be your tool?' And he thought about it for about 10 seconds and said, 'I think a Penfield #1.'"
In Chambless' office in Medical Center North, mounted behind glass and displayed next to her medical diploma is a gold-plated Penfield #1, a token bestowed by well-known neurosurgeon Charlie Teo upon all trainees who, like Chambless, complete his fellowship program at the Centre for Minimally Invasive Neurosurgery in Sydney, Australia.
To see other stories in this series, click here.
Have a tool of your trade that you'd like us to consider for a future story? Email "VUMC Voice" editor Wayne Wood at wayne.wood@vumc.org.