Children's Hospital celebrates reading on Dr. Seuss' birthday
Thing one: The adults had a good time reading their favorite books. Thing two: The children loved it, too.
March 5, 2018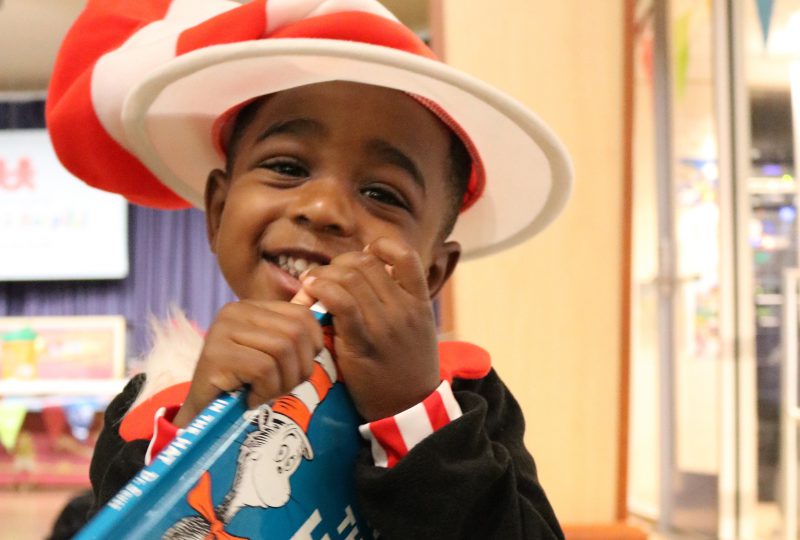 Dr. Seuss fan Quenson Rogers was excited for "Read Across America Day."
Photographs by Mamie Shepherd and Sierra Sparks
Monroe Carell Jr. Children's Hospital at Vanderbilt celebrated the birthday of "Cat in the Hat" author Theodor Seuss Geisel, better known as Dr. Seuss, on March 2.  The National Education Association annually designates his birthday as "Read Across America Day," an event that focuses on the need to instill a love of reading in children. The Hospital School and Seacrest Studios sponsored a day-long event with special guests who volunteered to read their favorite book. VUMC staff and leaders, along with friends of the hospital, participated in the event, which drew patients to the studio and could also be viewed in Children's Hospital rooms via close-circuit television.