Chill Out event brings ice cream and smiles on a hot summer afternoon
I scream, you scream, etc.
August 14, 2023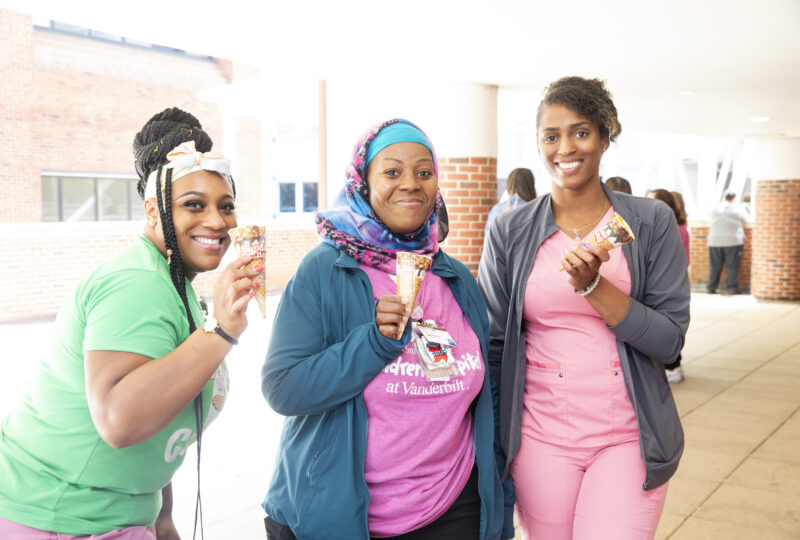 All photos by Susan Urmy.
VUMC Chill Out, an annual Employee Celebration, was held on Aug. 11 on the VUH Plaza, One Hundred Oaks, Vanderbilt Wilson County Hospital, Vanderbilt Bedford County Hospital and at Vanderbilt Tullahoma-Harton Hospital.
There were nutty buddies. There were ice cream sandwiches. There were dairy-free, sugar-free and gluten-free options.
And there were smiles. Lots of smiles.
Some photos from the Chill Out on the VUH Plaza: