Doggone it — be safe
Any dog may bite if surprised or provoked; how to safely interact with Canine World
April 11, 2023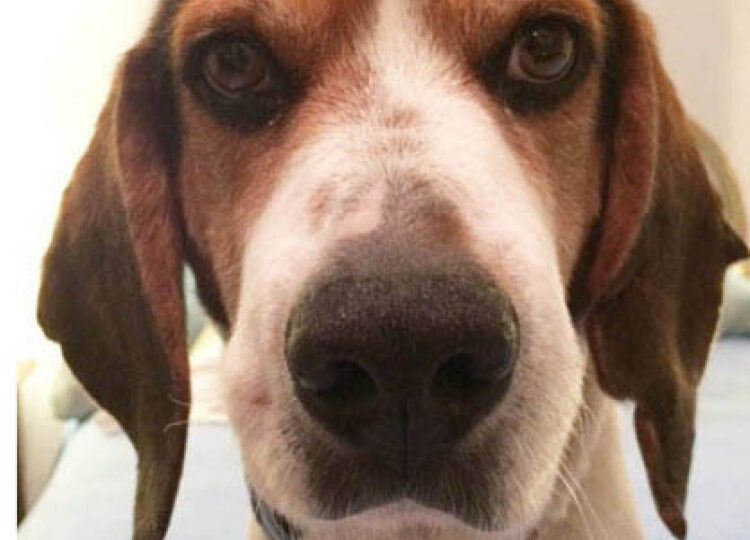 Each year, more than 4.5 million people are bitten by dogs. Children are the most common victims, often suffering more severe injuries.
Injury prevention experts at Monroe Carell Jr. Children's Hospital at Vanderbilt say use caution when interacting with even the cutest canine.
"Most dog bites are preventable," said Stacey Pecenka, MPH, CPH, manager, Trauma Injury Prevention Program at Monroe Carell.  "Any dog can bite, especially if provoked.
"Nearly 1 in 5 people bitten by a dog require medical attention, and it usually happens with familiar dogs and occur during everyday activities. In the past three years on the trauma service at Monroe Carell, we have seen nearly 200 dog bites."
Pecenka said less severe injuries may have been treated in the Emergency Room or in clinics with individual primary care physicians.
Experts offer the following tips for interacting with dogs:
Always ask the dog owner if you can pet their dog.
Don't startle the dog. Make sure the dog sees you, and if they don't, greet them.
Hold your hand out for the dog to sniff. Sniffing your hand is kind of like a handshake for dogs.
Pay attention to how the dog reacts. If the dog acts afraid or aggressive, just thank the owner and leave. If they wag their tail and act friendly, you can proceed.
It's best to pet the dog on its back. Sometimes, hands near their faces can be scary.
NEVER pet a dog when they're eating or chewing a bone/toy.
NEVER try to hug a dog that you don't know. In fact, most dogs don't love being hugged and it can make them feel uncomfortable.
NEVER try to pet a sleeping dog.