Help students avoid backpack pain with these tips from Children's Hospital
Backpacks are a necessity for school, and they don't need to cause pain for the students who carry them
September 5, 2019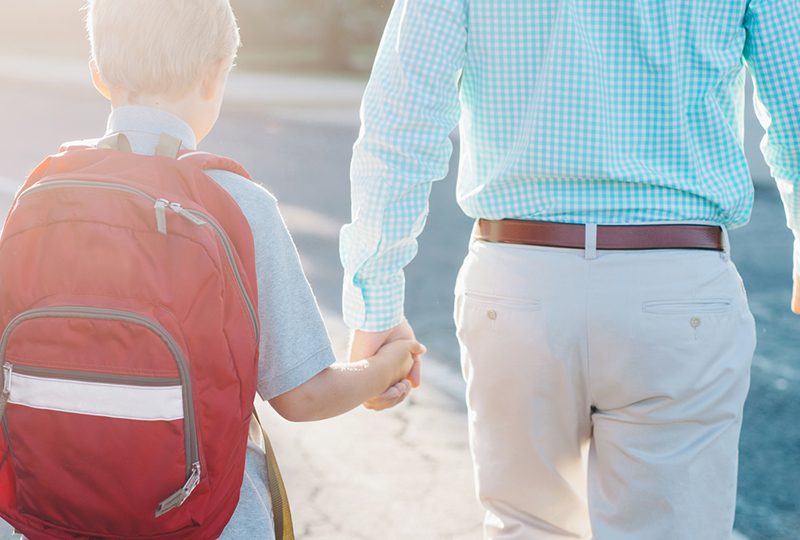 With area schools in full swing and homework assignments piling up, doctors at Monroe Carell Jr. Children's Hospital at Vanderbilt urge parents to check their child's backpack.
Heavy backpacks can lead to back pain, according to Megan Johnson, MD, assistant professor of Orthopaedic Surgery and Rehabilitation at Children's Hospital.
"Backpacks these days are too heavy," said Johnson. "Parents ask us about backpacks all the time and we tell them bigger is not always better when it comes to choosing a backpack because people tend to want to fill them up. And most of the time, they are not loaded properly, which can contribute to back pain, neck strain and posture problems.
"It is so important that students use their backpacks correctly — use both arm straps, not just one and if there are additional clips, across the chest or around the waist, use them. We also want to reinforce that backpacks need to be centered on the back and not hanging below the waist, which can be achieved by adjusting the shoulder straps.
"All of these adjustments will help distribute the weight of various items students are carrying in their backpacks."
Johnson offers the following tips to help ensure backpack safety and injury prevention:
Distribute weight evenly: Heavier and bigger items should be placed in the bottom of the backpack and closer to the child's back. Utilize as many of the pockets as possible to further disperse the load. Ensure that the straps are padded.
Leave books or larger items in a locker or at home: Many children carry all their books, even though they may not use them every day. Bring home only the items needed for homework. If there is a large binder, consider taking out the sheets required for an assignment.
Accommodations are possible: If a child already experiences back pain, consider speaking with school personnel to obtain a second set of books for home or extra time between classes without penalty. In some cases rolling backpacks are permitted with a physician note.
Look for signs of heavy backpacks. Numbness, tingling or discomfort in the arms or legs may indicate an issue with the way a child is carrying a backpack. Watch to see if a child struggles to put on or take off a backpack. Generally, children should carry no more than 10 to 15 percent of their body weight in their backpack.