Here's your "How to wear a mask" guide from an infectious disease specialist
A reminder for regular mask-wearers and a primer for masking novices
April 29, 2020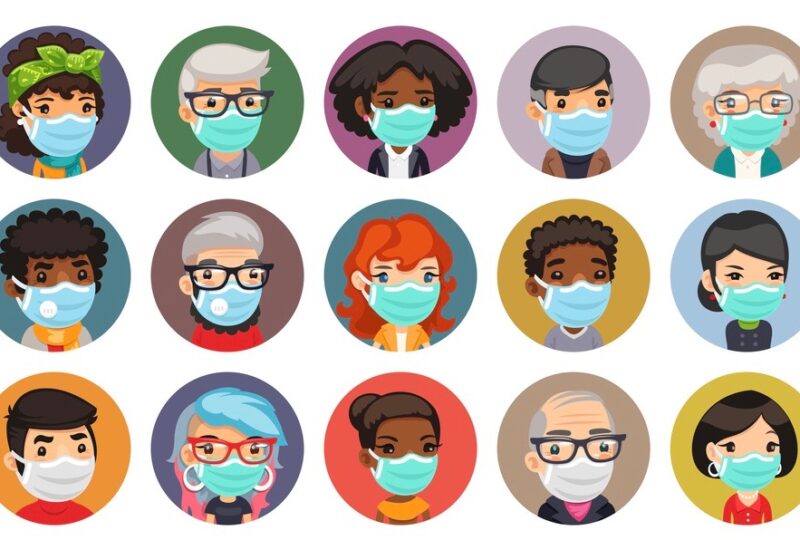 There are right ways and wrong ways to put on and wear a face mask, and since universal masking will become required for all Vanderbilt University Medical Center personnel beginning May 1, David Aronoff, MD, director of the Division of Infectious Diseases, provided a quick tutorial as a reminder for regular mask-wearers and a guide for masking novices.
Proper and safe masking requires users to adhere to strict handwashing/hand hygiene, complete nose and mouth coverage and avoiding touching the mask or face while wearing the protective covering, Aronoff said.
Masks should fit snugly against the side of the face, but not so tight as to be uncomfortable. The mask also needs to cover both the nose and mouth to be effective.
Masks are not recommended for children younger than 2 years or for individuals who are unable to remove the mask by themselves or are unconscious.
A quick guide for proper and safe masking
Putting the mask on
Wash your hands/perform hand hygiene.
Grasp the mask at the ear loops or upper ties.
Place over your face. For ear-loop style mask – secure ear loops behind ears then secure mask. For tie back style mask – first secure upper ties behind the head, followed by lower ties behind the head, then secure mask.
Wash your hands/perform hand hygiene.
Taking the mask off
Grasp the ear loops or untie lower strings first. Untie upper strings last. The front is contaminated so slowly and carefully remove.
Inspect the mask. If disposable mask is soiled, wet or torn, discard. Cloth mask should be laundered daily and replaced if damaged or torn.
For mask storage, place in a bag labeled front and back and place mask accordingly.
Wash your hands/perform hand hygiene.
To view the article and graphic at the JAMA Patient Page, written by Aronoff and Angel N. Desai, MD, MPH, go here.
To view the masking guidelines for VUMC as of May 1, 2020, go here.
Image by iStock