In memory of Kyle
Last year, an honor walk for paramedic Kyle Fisher went viral. Now, his mother, a nurse at Vanderbilt Wilson County Hospital, is promoting organ donation in his memory.
September 25, 2020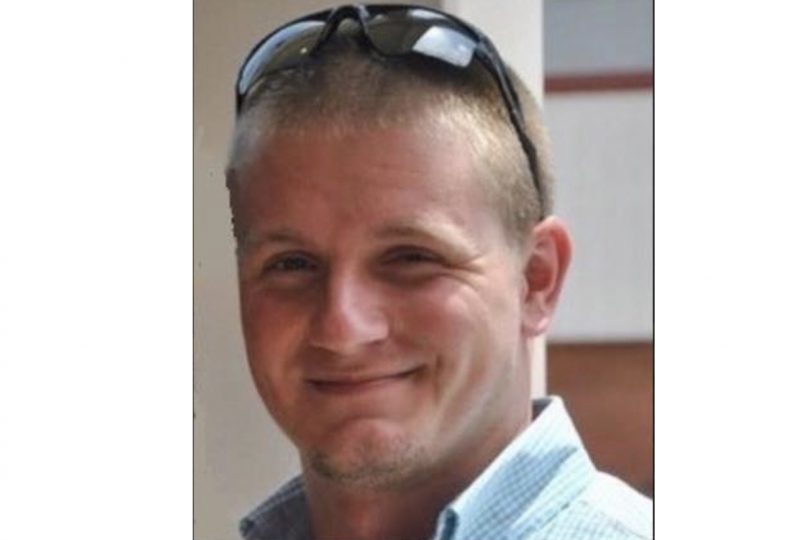 When Kyle Fisher died last year, his decision to be an organ donor saved six lives. Now his family is carrying on his legacy by advocating for organ donation. Photos courtesy Fisher family.
Fredia Fisher, BSN, RN, would like you to do something in honor of her son, Kyle. Go to donatelifetn.org and click "register now as an Organ and Tissue Donor."
Please consider doing it right now. It only takes a few minutes.
Kyle Fisher, 28, a paramedic at American Medical Response (AMR) in Nashville, donated his heart, liver, kidneys, lungs and tissue at VUMC in February 2019, saving six lives in the process. It was all because he registered as a donor, setting in motion a chain reaction of people signing up as organ donors that continues to this day.
"It has changed my entire outlook," said Fredia, clinical director of the 1 North unit at Vanderbilt Wilson County Hospital.
She had no idea how much her son's gift of life would touch so many others. Just after midnight on Feb. 8, 2019, dozens of VUMC personnel lined the hallways of the Cardiovascular Intensive Care Unit in a silent memorial as Kyle's hospital bed was moved to the operating room to donate the gift of his organs. The video of that heroic act, posted on Vanderbilt Health's Facebook page, was viewed by more than 2 million people.
Shortly thereafter, there was an increase in the numbers of people signing up to become organ donors, Fredia said.
Only one person from Kyle Fisher's hometown in Macon County, Tennessee, registered online to be an organ donor in 2018, said Sharon Pakis, manager of public education and public relations for Tennessee Donor Services. In February 2019 alone, there were 37 new online registrations from the county.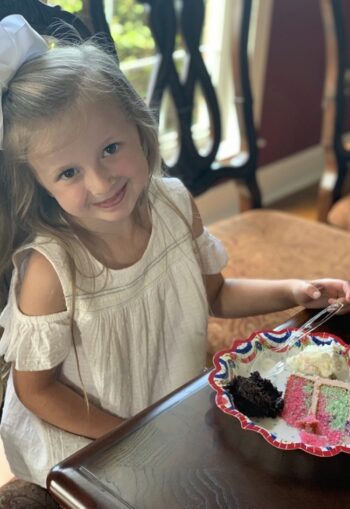 Now Fredia has become a tireless advocate to raise awareness for organ donation, speaking at events throughout the state, signing up organ donors, person by person. She offers an example: a firefighter from Memphis walked out of the room while she was speaking and signed up to be a donor on the spot.  He said he had thought about it for all of his adult life and had never pulled the trigger to do it until then.
"It's hard to speak about," she said. "However, my thought is if I can help one more person in need, it's worth it."
Fredia was scheduled to speak at VUMC's annual flag raising ceremony, scheduled for April, which is traditionally Donate Life Month. This year's ceremony was indefinitely postponed because of COVID-19, but it's not stopping her from continuing to get the word out.
It's unusual because, until her son's passing, Fredia herself wasn't an organ donor, nor were other members of her family. She had no idea Kyle was registered as a donor until she saw his driver's license during his final days at VUMC.
"It's just nothing that is ever talked about," said Fredia, who has been a nurse for more than 30 years. "It's nothing that you ever think about. Many members of my family are in health care and that conversation never once took place.
"You don't realize how much it can help others until you see it. I think you have to either see it or live it to be able to appreciate the impact of donation."
"The kids still talk about their daddy all the time. When we take Bryar into Kyle's room, he starts looking around and saying 'daddy.' It makes us wonder, does he see or sense something?"
In a way, the Fishers feel their family has grown through Kyle's death and Fredia's advocacy for organ donation. They met the recipient of a portion of Kyle's liver and have watched the recipient's health improve and grow and develop just as if they were actual members of the family. She said they also talk to Kyle's nurse, Rachel Henson, RN, on a consistent basis and they continue to visit frequently.
Fisher's family unit itself has grown over the past year. Kyle's son, Bryar Kyle, unborn when his father died, celebrated his first birthday in June 2020. Kyle's mother sees flashes of her son in him, as well as his other children, Kasen, 9, and Khloe, 5. She shows them pictures and tells them about the good man their father was and how he continues to live on through other people.
"I think we're doing as good as could be expected," Fredia said. "I still have meltdowns pretty much daily, but we try to go on with life because that's what Kyle would want. It's just a new life. The kids still talk about their daddy all the time.  When we take Bryar into Kyle's room, he starts looking around and saying 'daddy.' It makes us wonder, does he see or sense something?"
In the last few months, the family has written letters to the other recipients of Kyle's organs, but haven't heard back from them yet. She doesn't know their identities; the organ-donor network that facilitates donations, Tennessee Donor Services, takes the letters and sends them to recipients. It's up to the recipients to decide whether  to respond.
As always, she continues to share her message of hope — organ donation saves lives.
"I think if it could touch one more person, that would be one more than we had before," she said.
"I don't think Kyle would want it to be about him. He would have done anything for anybody no matter what the cost. It's just a reflection of the person he was."
To view the video of the honor walk on YouTube, click here.
To learn more about becoming an organ and tissue donor, visit donatelifetn.org. Tennessee drivers can also choose to become an organ donor on their driver's license applications. Donors are encouraged to share their decisions with their families.
Vanderbilt Transplant Center is a leading provider of organ transplantation in the Southeast and Tennessee's only full-service transplant center. Learn more at https://www.vanderbilthealth.com/transplant/.