Linking Arms for Change: Images from the event
Wearing red and linking arms, participants showed support for safety from gun violence
April 19, 2023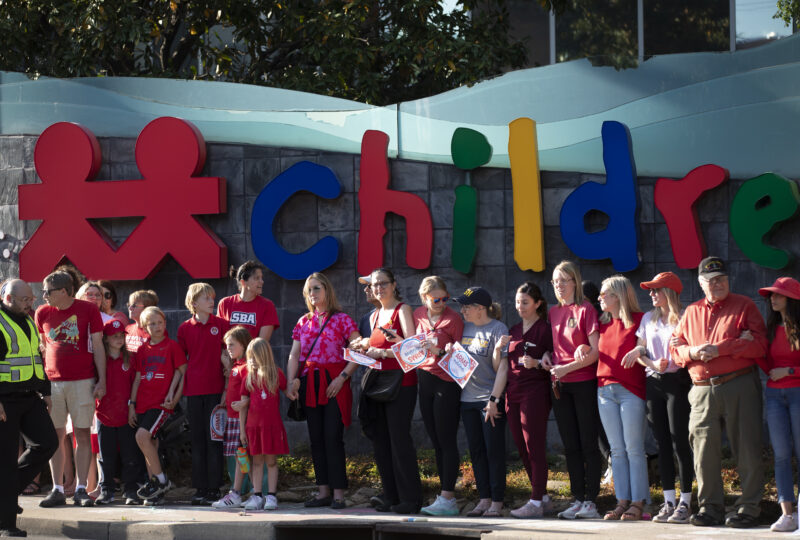 Photographs by Erin O. Smith and Susan Urmy
Linking Arms for Change, an event that created a human chain connecting Monroe Carell Jr. Children's Hospital at Vanderbilt to the Tennessee State Capitol, took place Tuesday, April 18. The purpose was to support changes in gun laws to make public spaces safer.
Dozens of community organizations, including houses of worship, schools, civic organizations, political groups, neighborhood groups and employers participated. Among the registered groups were Monroe Carell and Vanderbilt University Medical Center, and  employees were well-represented in the line of people, many of them wearing red, lining the streets and sidewalks adjacent to the Medical Center.
Earlier that day, Jeff Balser, MD, PhD, President and Chief Executive Officer of VUMC and Dean of Vanderbilt University School of Medicine, published an updated version of earlier comments on public health and gun violence.
The event was sponsored by Voices for a Safer Tennessee.