Medical Center sweethearts share "99 Words of Love," part 1
How can you tell the story of a lifetime in 99 words (or fewer)? Here's how some Vanderbilt University Medical Center lovers did it.
February 11, 2019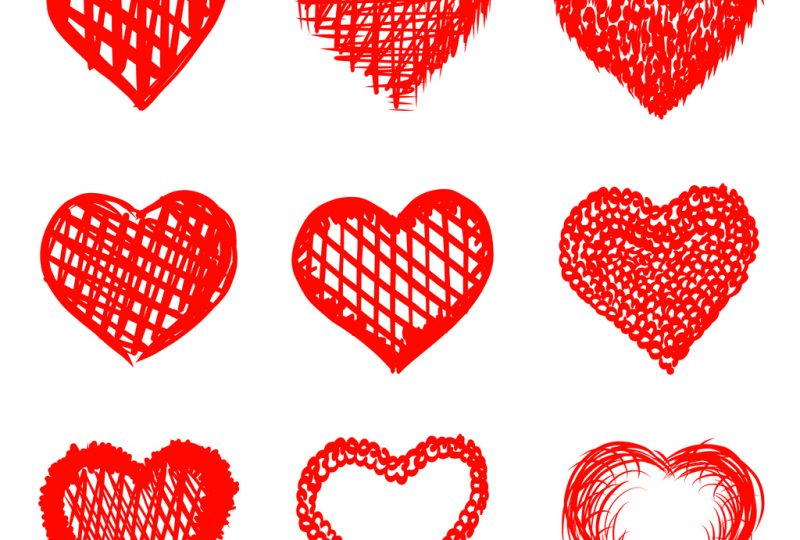 For Valentine's Day, VUMC Voice asked readers to send us their love stories. Stories about their sweetheart, how they met, how they fell in love, what their lives together are like. And we asked everybody who sent in a story to also send a picture.
But there was a catch. The stories were limited to 99 words. So telling the tale requires a little compression. Sometimes as words are trimmed, the sentences get a kind of jazz swing or staccato poetry. Love is beautiful, and so are these expressions of love. We posted these in two parts; the second part is here.
How can you tell the story of a lifetime in 99 words (or fewer)? Here's how some Vanderbilt University Medical Center lovers did it: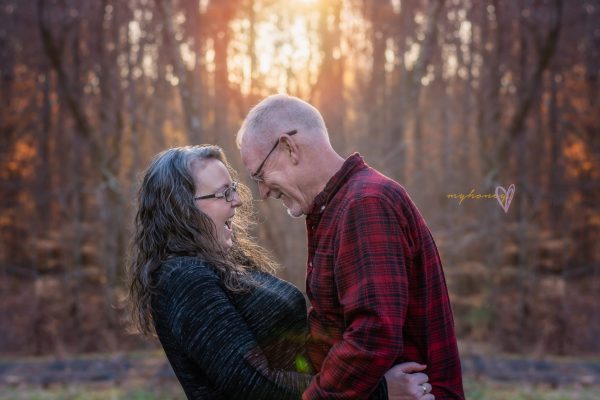 Amy Woosley,  Otolaryngology, with sweetheart Steve: "Respect, Faithfulness, Romance, Passion, Devotion, Love: These are a few of the words I would use to describe our relationship. Our greatest family moment was when we adopted our daughter, Ella, as a baby. She is the greatest gift we never knew we needed. Seeing him with her made me fall in love all over again. She's 10 now and has made us both appreciate each other in ways that we never imagined. For 30+ years we have loved one another. My favorite place in this world is when I'm in his arms – safe and sound for a lifetime."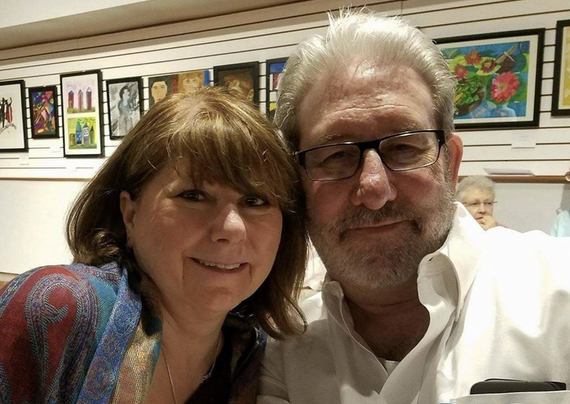 Bethany Rosen, Parking and Transportation Services, with sweetheart Jack Rosen: "I met my sweetheart while training him in an EPIC class! He was sitting at the last desk in the corner.  He wore a camel wool coat and had a briefcase – way too dressed for an EPIC class!  My first thought was that he was an auditor. Unfortunately, he had lost his job after 20+ years.  Throughout the two weeks, he would stay after to talk and would walk me to the elevator.  He asked if it was appropriate to ask me out.  I said he could… but only after he took his test! Married now 14 years."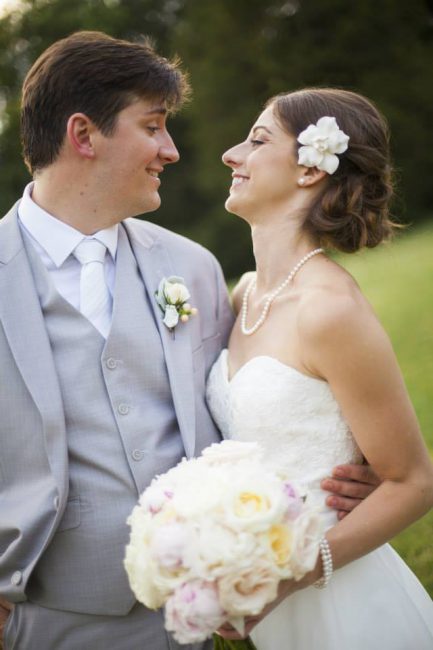 Kat Montgomery, Pathology Microbiology, & Immunology, with sweetheart Christian Montgomery:
"Love at first sight?
No, but a crush?
Certainly.
She noticed the handsome pledge across the table.
For years, she chased, he ran.
She gave up.
He had a change of heart.
Once united, they floated down streams,
Explored canyons,
Scaled mountains, and
Parachuted back to earth (but never truly landed).
He became a city boy; She, a country girl.
Sweet nothings meant for earlobe whispers
Traversing 800 miles through airwaves daily.
He appeared at her doorstep,
Ready with a promise
Which became a vow, now five years strong.
All because
A girl stole furtive glances
At a boy."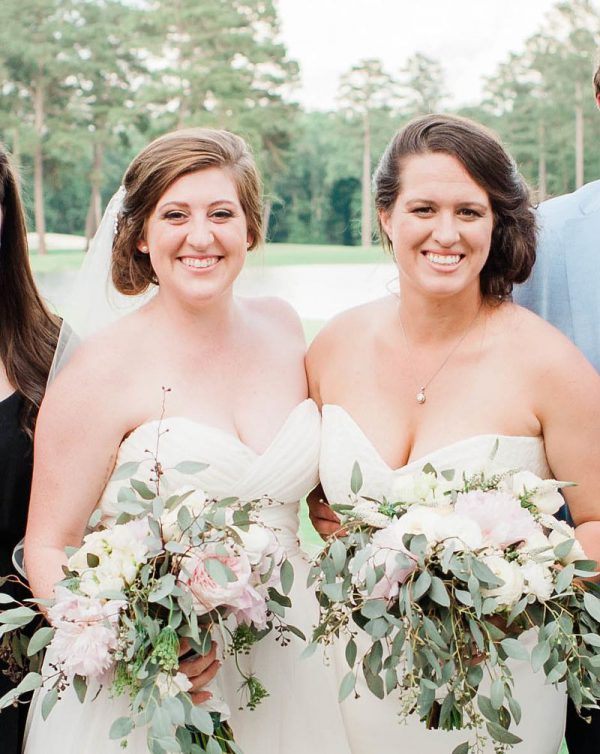 Emilee Friedman Fechter, Vanderbilt Vaccine Center, with sweetheart Chelsea Fechter of  Obstetrics and Gynecology: "Chelsea and I went to high school together, but our story began shortly after college, when we reconnected through a mutual friend. We started dating a few months later, and the rest is history! The past five years have held countless hours of studying together, weekend trips to state parks, a few tears, and even more laughs. Last May, we started a new chapter together when we were married in our hometown of Augusta, Georgia, surrounded by our friends and family. We could not be happier to be in Nashville and look forward to what the future holds."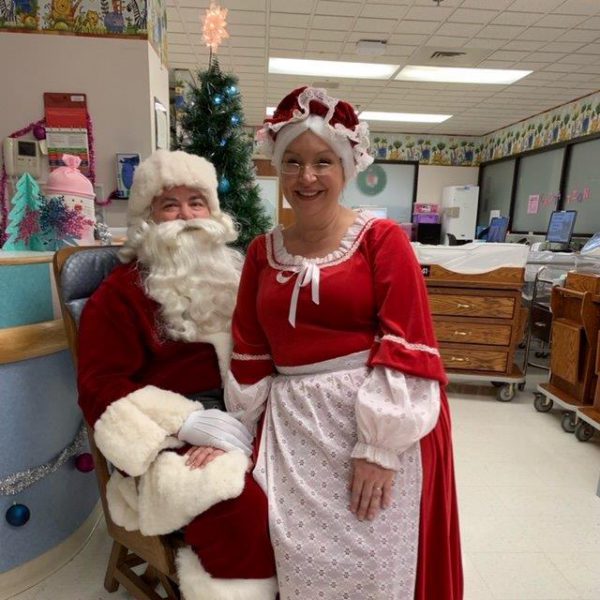 Hope Spears, Nursing Education and Professional Development at Children's Hospital, with sweetheart David Spears, Adult Oncology Clinics: "A friend who is a UPS driver told me about a man at a game store on his route. He sounded interesting, so we talked on the phone. He was away in California, but he took a red-eye flight to Alabama so we could go out the next night. We married three months later. I was a single mom of two girls and he adopted them. This year we played Santa and Ms. Claus for Vanderbilt's NICU. We own over 600 board games. We work at VUMC and in our off time, we are gamers. Thirteen years strong!"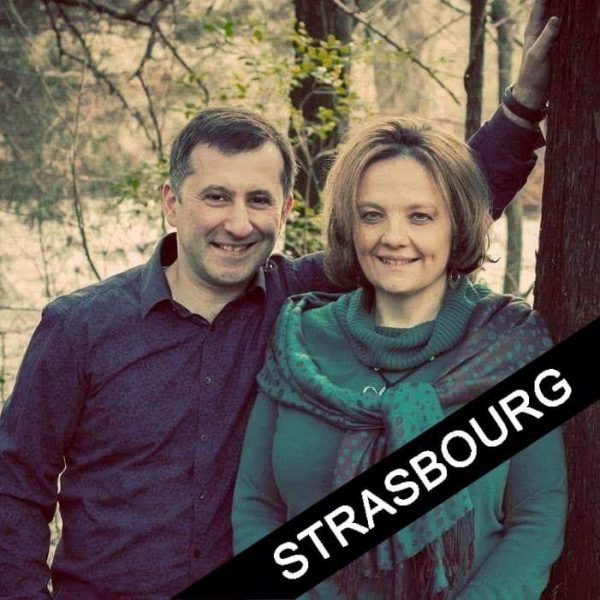 Jodi Dédéyan, Human Resources, and sweetheart Stéphane Dédéyan: "A chance meeting on a Christian dating website. He was from France. While working for Vandy, met him in Paris six months later — exciting but nerve wracking too. He was late but love at first sight. Visited Paris, the Eiffel tower! Rendezvous every two months and he proposed in Tennessee. Married at Spring Haven Mansion in Tennessee. We are a blended family with five children 15-20, tri-cultural family. Life began in Paris now in Tennessee. It has been tough, but we love each other so much! God, trust, and true love have made this one magical love affair."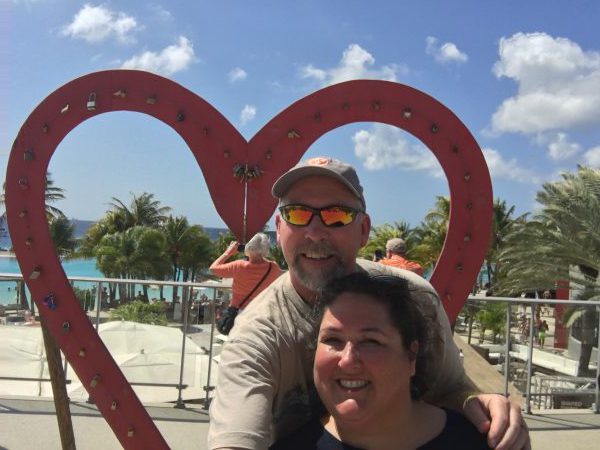 Cydney Olsen, Center for Women's Health, and sweetheart Lon Olsen: "I attended a small college where dancing on campus was not allowed, so they had off campus dances called "Rhythmic Activities." The first week of school I attended one of these dances and met a guy who asked me to dance. One week later we went to dinner. I was back in my dorm by 9 p.m. Thirty minutes later, he called and asked me to go back out. We spent the evening downtown and loved bloomed. So, the moral of this story is 1 rhythmic activity + 2 dates in one night= 30 years of love and marriage."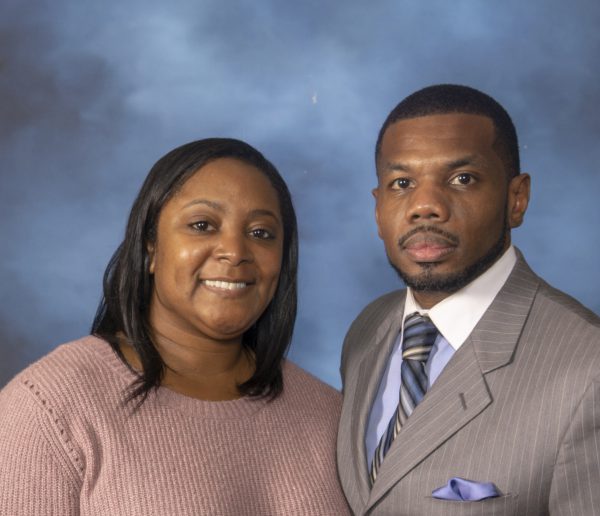 Roderic Armstrong, Pediatric Hematology Oncology and Stem Cell Transplant Unit, with sweetheart Latika Armstrong: "Latika and I have been married for 12 years.  We have one daughter, Kyndal, and we love to spend time together as a family. We met in our church youth program and developed a great friendship during the course of 11 years prior to dating. I fell in love with a great woman, overflowing with kindness, compassion, humor, beauty, intelligence and most importantly a relationship with Christ. Our home flooded while we were on our honeymoon. Let's just say that ramen noodles, popcorn, movies and time together helped us focus early on the small things that really matters, LOVE."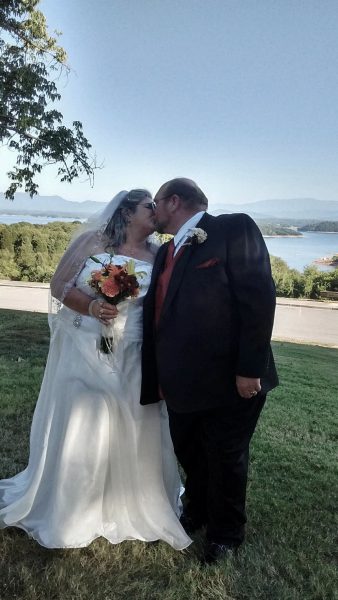 Debra Wiley and sweetheart Dwayne Wiley, both employees in the VMG Business Office: "My co-worker asked, 'Do you have a hot date tonight?' Being flippant I responded 'No, you never know who you'll meet.' He said, 'I need a hot date for my birthday.' I said 'OK." We both walked out of the break room wondering, 'Did we arrange a date?'  We did, and have been together eight years. He should've known he was in trouble when on our first date he bought me a ring — the first of many!  He proposed unexpectedly in same break room, in front of our co-workers. We had a beautiful September outdoor wedding in Sevierville, with family/friends."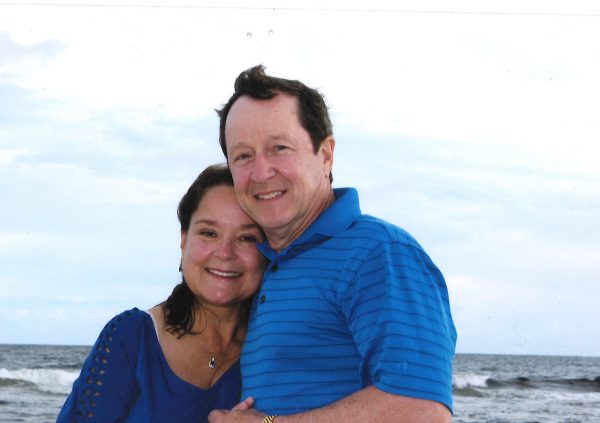 Bob Sentell, Pharmacist, Supply Chain, and sweetheart Regina: "In the spring after our freshman year in college, my three friends and I were invited back to our hometown to sing at a fashion show. Regina was a model. As I went backstage, beautiful Regina came up to me and gave me an innocent hug. I call it the 'celestial' hug. We began to date and the love that instantly formed was divine. It's still divine! We've been married 46 years and still date. We laugh together, cry together, sing together, and pray together. It's all still 'celestial.' I adore her!"
Jill DeGeorge, Pediatric Orthopaedics, and sweetheart Coleman DeGeorge: "My sweetheart and I began dating seven years ago. We worked together one summer at Dogwood Country Club where he first caught my eye. Coleman always chipped golf balls into the pool as a way of flirting with the lifeguard before we closed. He asked me to be his girlfriend that summer before I went to college. We endured four years of long distance with frequent FaceTime dates and many trips to and from Knoxville. After graduation, I moved home and TWO years later, he asked me to marry him! He became my forever Valentine last Memorial Day Weekend!"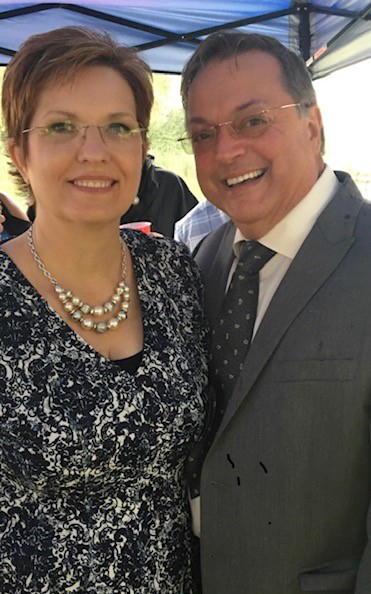 Wanda Stanley, Revenue Cycle System Support, and sweetheart Larry Stanley: "My sister's boyfriend introduced us on Dec. 29, 1982; I was in high school and Larry was in college. The next evening, we saw "The Dark Crystal" movie and had a gourmet meal at Dairy Queen (best hot dog ever). We even made curfew thanks to careful planning and his Cobra Mustang! That summer Larry asked, 'Are you going to marry me?' and I replied 'Yes, if you ever ask me I will.' On Nov. 3, 1984, I married my best friend. A lifetime could never be enough with this man…"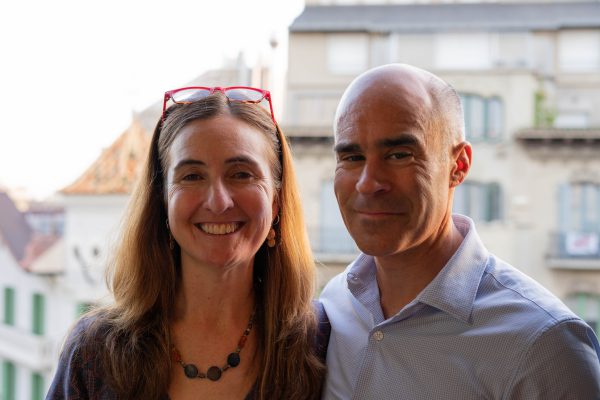 Julie Garcia- Pediatric Social Work, and sweetheart Roy Garcia: "We biked that curve at Fall Creek Falls. You were on the ground, holding your nose, head over handlebars. Sebastian waved his hands furiously. Next came a ride in the pick-up with the Ranger, a mad sprint to Sparta, followed by our arrival at a Nashville hospital. What a family reunion it was to see our parents meeting for the first time in a parking lot, excited to share words, and happy to take the kids for the night while we waited in the ED for the stitches in your broken nose. Grilled cheeses at 2 a.m. are the best."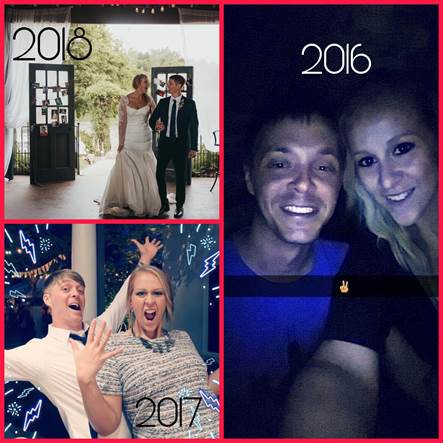 Chelsea Wise, Emergency Medicine, and sweetheart Jon Wise:  
"Two hearts.
One app.
A lifetime of happiness.
Met: 6/2016
Engaged: 8/2017
Married: 9/2018
We're walking, talking proof that Tinder DOES work."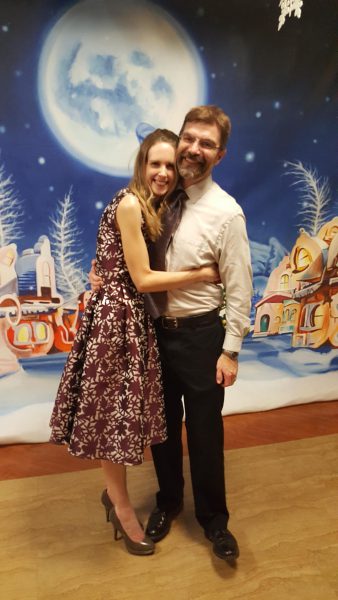 Lisa Long, Epidemiology, and sweetheart Jim Long: "St. Patrick's Day, 2003. Met at a Speed Dating event at the Vanderbilt Marriott. Two weeks later, after being an hour late for our date because he forgot the name of my apartments, I told him to forget it and hung up on him. He showed anyway. After talking, date was the next night. Married at Scarritt-Bennett Chapel, 2004. Honeymoon in Australia followed by years of traveling through Europe, selling our photographs professionally. None of which would be possible without the kidney transplant he received at VUMC in 2007. Greatest challenge: our 3-year-old twin girls. Best dad ever."