Newborn Nursery home to Preds' youngest fans
Tiny babies dreaming of Lord Stanley's Cup.
May 1, 2018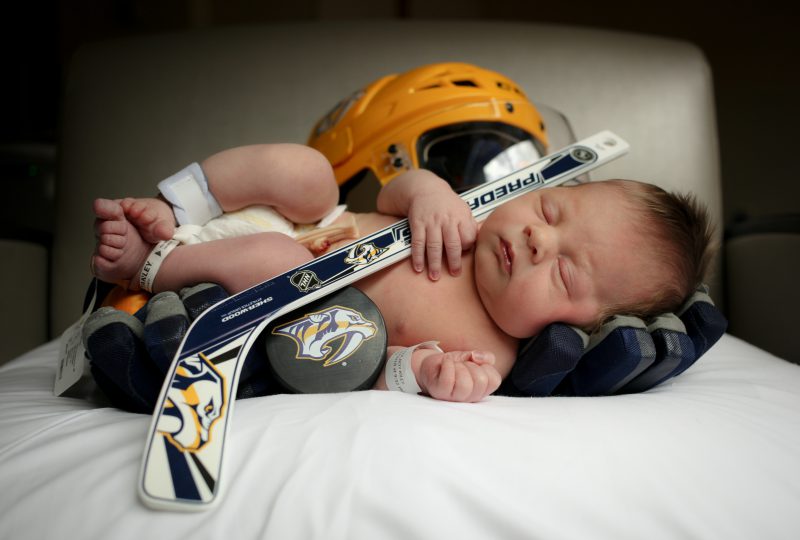 Photographs by Stephanie Zachariason
Vanderbilt University Adult Hospital's Newborn Nursery showed its Predators Pride as it welcomed two of the team's newest fans, baby Mezziah Avani Randle and baby Dean Roman Hester. The babies, along with their parents, worked with local photographer Stephanie Zachariason with Bella Baby Photography (using gear supplied by the Predators) to show that, when it comes to cheering for the Stanley Cup to come to Nashville, age is no barrier.
Editor's note: For those who have expressed concern: Vanderbilt Health supports safe sleep. These photos were taken by a professional newborn photographer with nurses and parent(s) standing nearby. For more on safe sleep, please read this story from "My Southern Health."