Pets of VUMC 2018 — Collection #4: Dogs! Cats! Beds! Sofas! vol. 2
A comfortable pet is a loved pet. Lots of love here.
July 3, 2018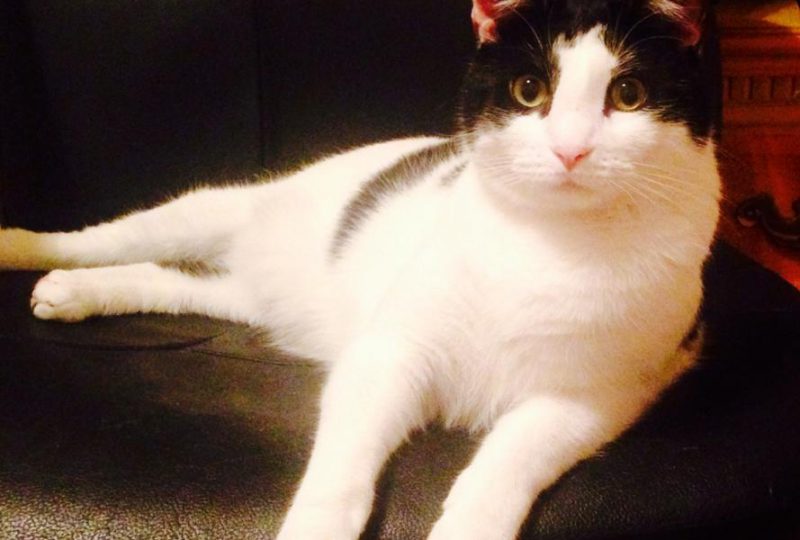 Jennifer Gaddis, Lead Account Reimbursement Specialist. "Samson has TONS of personality and loves to play hide and seek with me."
This is the fourth collection of photographs submitted by VUMC employees to the 2018 "VUMC Voice" Pet Photo Contest.
The first collection, called "Duos," was published  in April. 
The second collection, called "Dogs and their people," was published in May.
The third collection, vol. 1 of "Dogs! Cats! Beds! Sofas!" was published in early June.
Almost 600 (!) photographs were submitted for the contest. (Remember — the top prize we offer in the contest is a photo of your pet shared in "VUMC Voice.") And while we won't be able to use all, or even most, of the pictures we received, we hope to showcase a good sample of the best of the beasts.
If you didn't send in an entry this year, and your pet is peeved at you about it, please reassure him or her that there will be a "VUMC Voice" Pet Photo Contest next year, but explain that the deadline for entries for this year has passed, and no more pictures will be accepted. We hope your pet understands.
And the pets just keep on comin'. Watch for the next installment of "VUMC Voice" Pets of VUMC 2018 — coming soon.