Santa makes a list and checks it twice. Parents should do the same when it comes to toy safety.
Choking on small toy parts poses one of the main dangers to children
December 14, 2021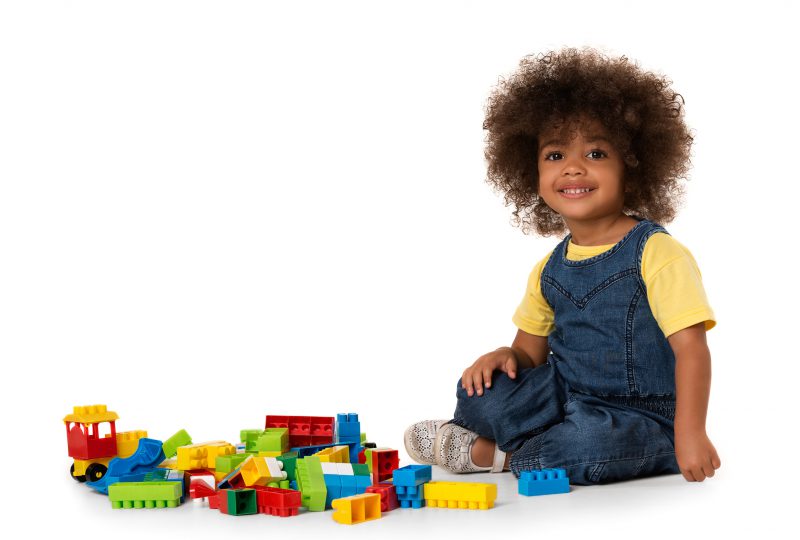 Santa is known for making a list and checking it twice, and injury prevention experts at Monroe Carell Jr. Children's Hospital at Vanderbilt urge shoppers to follow suit when purchasing gifts this holiday season.
"Every year children make lists of toys, gadgets and gear they want Santa to bring them," said Purnima Unni, Pediatric Trauma Injury Prevention Program manager at Children's Hospital. "As caregivers, there is a need to check these lists for toys and other items that may have been recalled or pose hazards to certain age groups."
According to the annual U.S. Consumer Product Safety Commission (CPSC) report that highlights unsafe toys and safety precautions about dangers associated with the holidays, nearly 200,000 toy-related injuries were treated at emergency departments across the United States in 2020.
"Nine deaths were reported among children ages 14 and younger," she said. "Most of those were due to choking on small toy parts."
Unni urged consumers to choose age-appropriate toys for young children and be conscientious of gifting items that help prevent toy-related injuries. An example — riding toys are a very popular gift. Including appropriate safety gear like helmets, knee and elbow pads could avert a trip to the emergency department.
"Toys for young children need to match their stages of development and emerging abilities," she said. "When getting gifts for babies and toddlers, look at the labels, which are meant to be a helpful tool to the buyer."
Gift-givers should be mindful of the following safety tips:
Check the label. Follow age guidance and other safety information on packaging. (Age grading is based on safety concerns and on the developmental appropriateness for children.)
Avoid toys with small parts, as well as marbles and small balls, for children under age 3.
Ensure that stuffed toys have age-appropriate features such as embroidered or secured eyes and noses for younger children and seams that are reinforced to withstand an older child's play.
Be careful with magnets. If a toy has magnet pieces, be careful. High-powered magnet sets are a safety risk. Children can swallow loose magnets, causing serious intestinal injuries.
Battery-operated toys should be closely examined. The law states that battery compartments can only be opened with a tool. If the compartment is accessible without a tool, report the violation to the CPSC.
Button batteries are dangerous. A child can swallow a button battery and suffer chemical burns in as little as two hours.
Get safety gear. With scooters and other riding toys, be sure to include helmets. Helmets should always be worn properly, and they should be sized to fit.
Know your seller. Purchase toys from retailers you know and trust.
More safety tips are available on the Children's Hospital at Vanderbilt website at: https://www.vumc.org/injuryprevention/safety-topics