Supplies donated by VUMC arrive in Poland, on way to Ukraine
The medical equipment and pharmaceuticals were donated by VUMC at the request of the Ukrainian Ministry of Health
March 23, 2022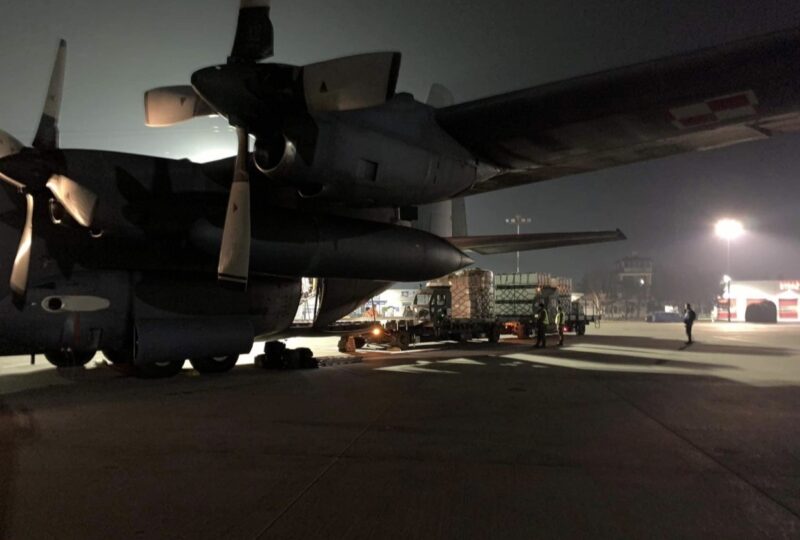 Medical supplies donated by VUMC and other organizations were unloaded from a Polish cargo plane earlier this week.

The several tons of medical supplies on 25 pallets which Vanderbilt University Medical Center donated to Ukraine have arrived in Poland and are being shipped by truck into neighboring Ukraine, it was reported Tuesday.
The medical equipment and pharmaceuticals were donated by VUMC as part of a larger effort by health care organizations and private companies at the request of the Ukrainian Ministry of Health and other health care organizations in Ukraine. The request for the supplies was relayed by the Polish Ambassador to the United Nations, Krzysztof Szczerski.
The supplies from VUMC and other organizations were flown on a Polish cargo plane from Nashville to Poland.
Ukraine continues to suffer massive needs for medical supplies in the face of damage to its medical infrastructure and widespread death and injury at the hands of invading Russian troops.