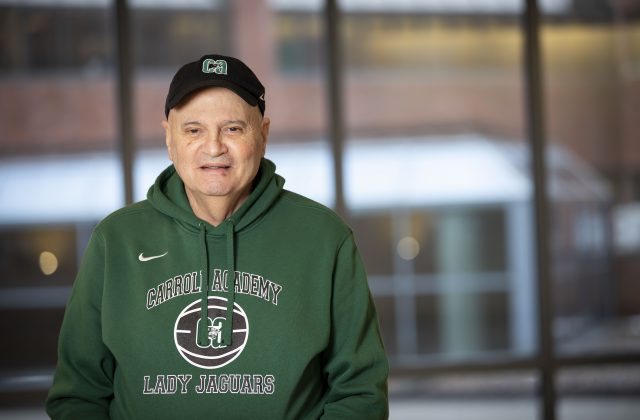 Randy Hatch has dedicated his life to teaching and coaching at-risk young people. After his lifesaving liver transplant, they lined the halls to welcome him back.
His beloved Carroll Academy Jaguars and Lady Jaguars honor him with a message on their shirts: "Donate Life."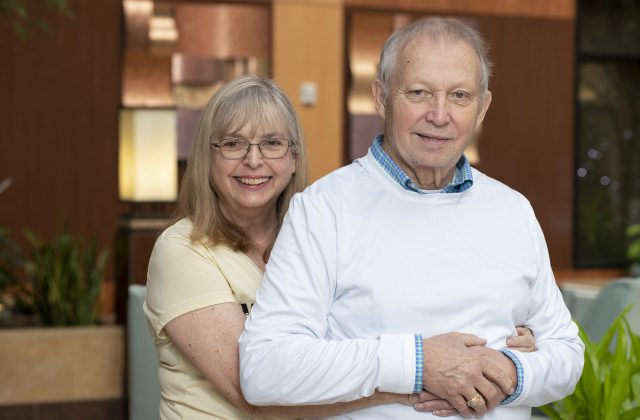 Richard Hosner knew he needed a liver transplant. It turned out he needed a kidney, too. On one amazing day, he received both.
The pair of complex surgeries took 13 hours. When he woke up, he felt like a new person. Since 2011, there have been 38 liver-kidney transplants at VUMC, helping establish Vanderbilt as one of the leading sites in the country for multiple-organ transplants.