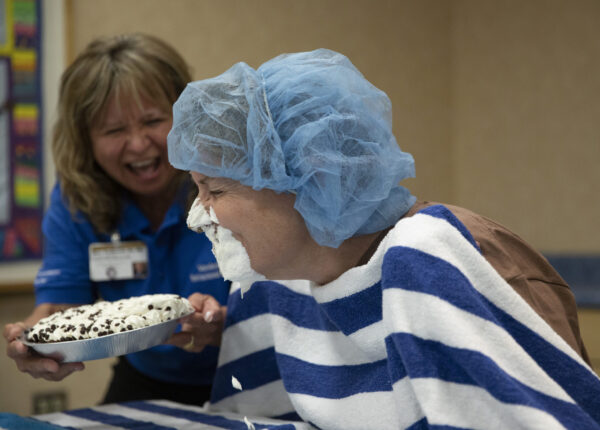 Pies in the face mark the end of the first round of blood donation challenge. Your donation may determine who gets the next pie.
Shon Dwyer smooshed a pie into the face of Tom Nantais. Mary Pawlikowski smooshed a pie into the face of Meg Rush. Who's next?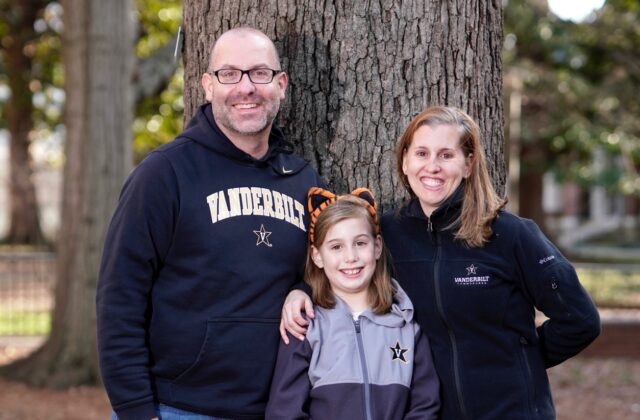 Above and beyond to fight the pandemic: Blood Bank director Jennifer Andrews, husband, Chris, and daughter Ella each were volunteers in VUMC vaccine research.
"I needed to help the situation in any way possible. I felt really lucky to be included in the clinical trial," Andrews said.