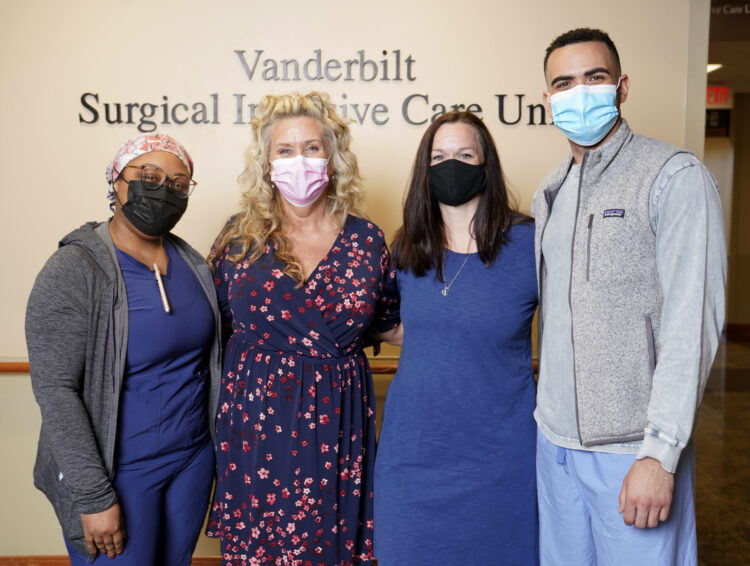 Even on a Zoom call, Christi Gray's friend Erica Luhrs could tell she was sick. After life-saving treatment, Gray returned to SICU to thank the people who cared for her.
A week in intensive care later, Gray is back at work and doing well. Her message: Listen to your body and practice self-care.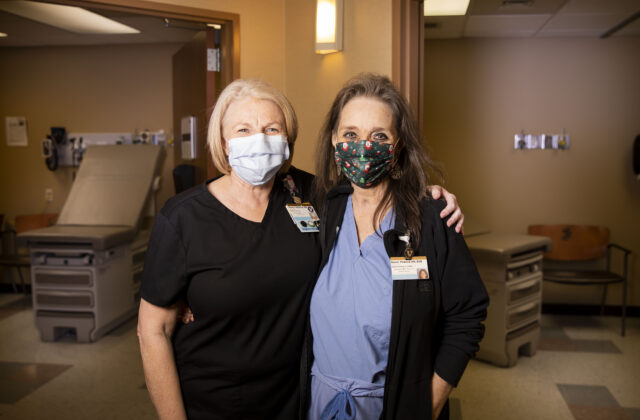 Donna Atherton and Karen Pinkard are nurses who have worked together for years. The day Karen's heart stopped at work, Donna was there to save her life.
A lot of people worked to save her life and help her recover. Thanks to them, Karen Pinkard is back at work.