The patient who said "I knew I was in good hands" and other DAISY Award-winning examples of extraordinary nurses (Part 2 of 2)
DAISY Awards are given to great nurses all over the United States and in many other countries. Here are VUMC's latest winners.
January 11, 2023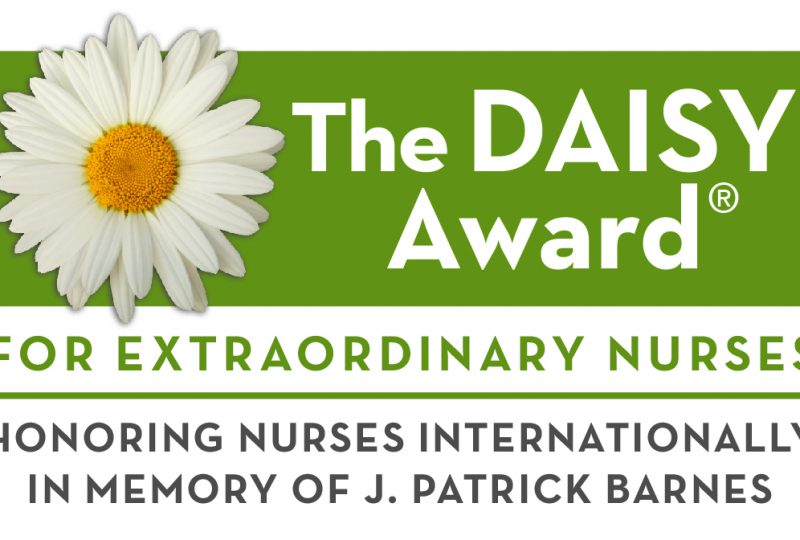 Editor's note: To accommodate the number of DAISY Award winners, they will be presented in two parts. To see Part 1, click here.
Four times each year, VUMC Voice spotlights recipients of The DAISY Award, a recognition for extraordinary nurses who exemplify compassion toward patients and families.
VUMC distributes the award in partnership with The DAISY Foundation, which was formed in 1999 to honor the memory of J. Patrick Barnes, a 33-year-old man who died of complications of the autoimmune disease Idiopathic Thrombocytopenic Purpura (ITP). Barnes' family was moved by the care they received from his nurses and wanted to recognize them to preserve his memory. DAISY is an acronym for Diseases Attacking the Immune System.
VUMC nurse committees determine the individual recipients. Previous recipients of the DAISY Award are here. The award is open to all licensed nurses, and anyone can nominate — including co-workers, patients and their families. Nominations may be made here.
Here are some of the latest recipients of the DAISY Award:
Beatrice Thompson, RN. Unit: Vanderbilt Health Walk-in Clinic Cool Springs, a part of Vanderbilt Adult Ambulatory Clinics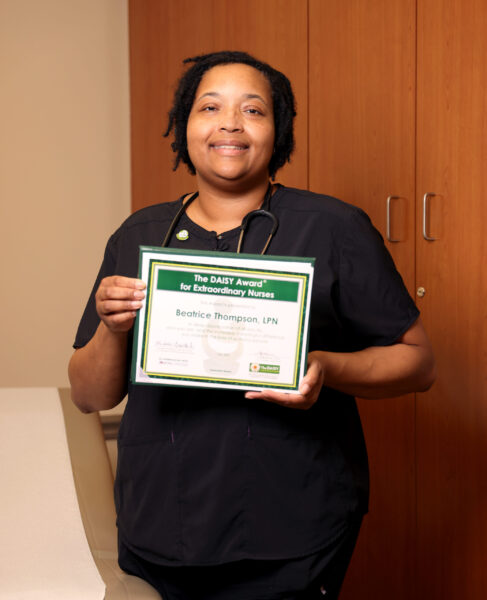 Beatrice Thompson. From the nomination: "Beatrice was amazing! I visited the clinic today to receive follow-up testing of my pregnancy hormones. As a momma to three heavenly miscarried babies, I was terrified to walk into the office today for lab work. … The moment Beatrice opened the door, sweetly called my name, and smiled at me, I knew I was in good hands. It was as if the overwhelming fear and grief began to drain out of me. She lovingly asked questions as we made our way to the treatment room and embraced me with such profound love as I told my story. Sometimes it is hard to describe exactly what makes someone so special and impactful — they just are! Beatrice offered the exact tender kindness I needed and took the time (even on a busy day!) to talk me through my fears and remind me I am not alone." Photo by Donn Jones.
Jaimie Walsh, RN. Unit: Pediatric Intensive Care Unit, Monroe Carell Jr. Children's Hospital at Vanderbilt.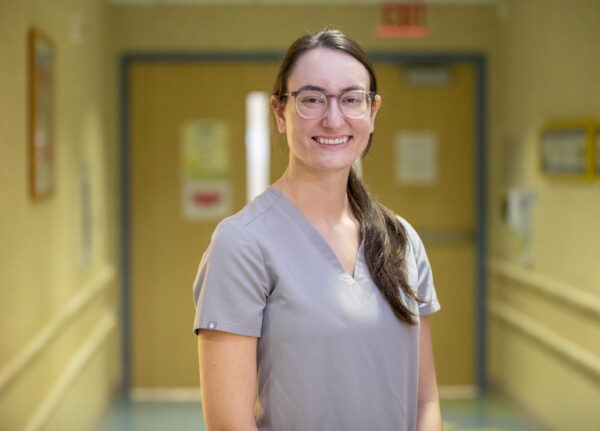 Jaimie Walsh. From the nomination: "My son has been in the PICU for five weeks. He was first admitted with complications from his leukemia treatment. …  She (Jaimie) has truly been unselfish. She has stayed late one-two hours after every shift to transition … Never once did she complain. One evening as she was doing the handoff she realized that his right chest appeared inflated. She immediately called the resident to come to take a look. She coached (encouraged) the resident to call the attending or fellow to come to take a look. Once they arrived they quickly performed an ultrasound and uncovered a pneumothorax before it was a problem. She also prevented the RT tech from conducting HIT treatment until we confirmed the diagnosis. Both of these decisions made by Jamie could have saved his life. I will be forever grateful of her training and knowledge to recognize the situation and to quickly act." Photo by Erin O. Smith.
Marianne Broyles, RN. Unit: Adult 4, Vanderbilt Psychiatric Hospital.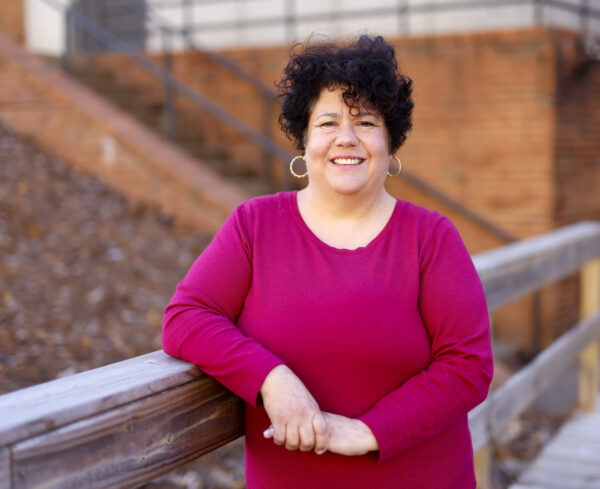 Marianne Broyles. From the nomination: "I would like to nominate nurse Marianne from the Adult 4 unit. She made me feel seen and heard and more than that, sincerely cared about. I turned 46 on Thanksgiving day and she made me forget that I was in a psychiatric hospital celebrating my birthday. She was always kind and had a smile on her face and makes you feel like you are not just another patient." Photo by Donn Jones.
Chris Aldridge, RN. Unit: Intensive Care Unit, Vanderbilt Tullahoma-Harton Hospital.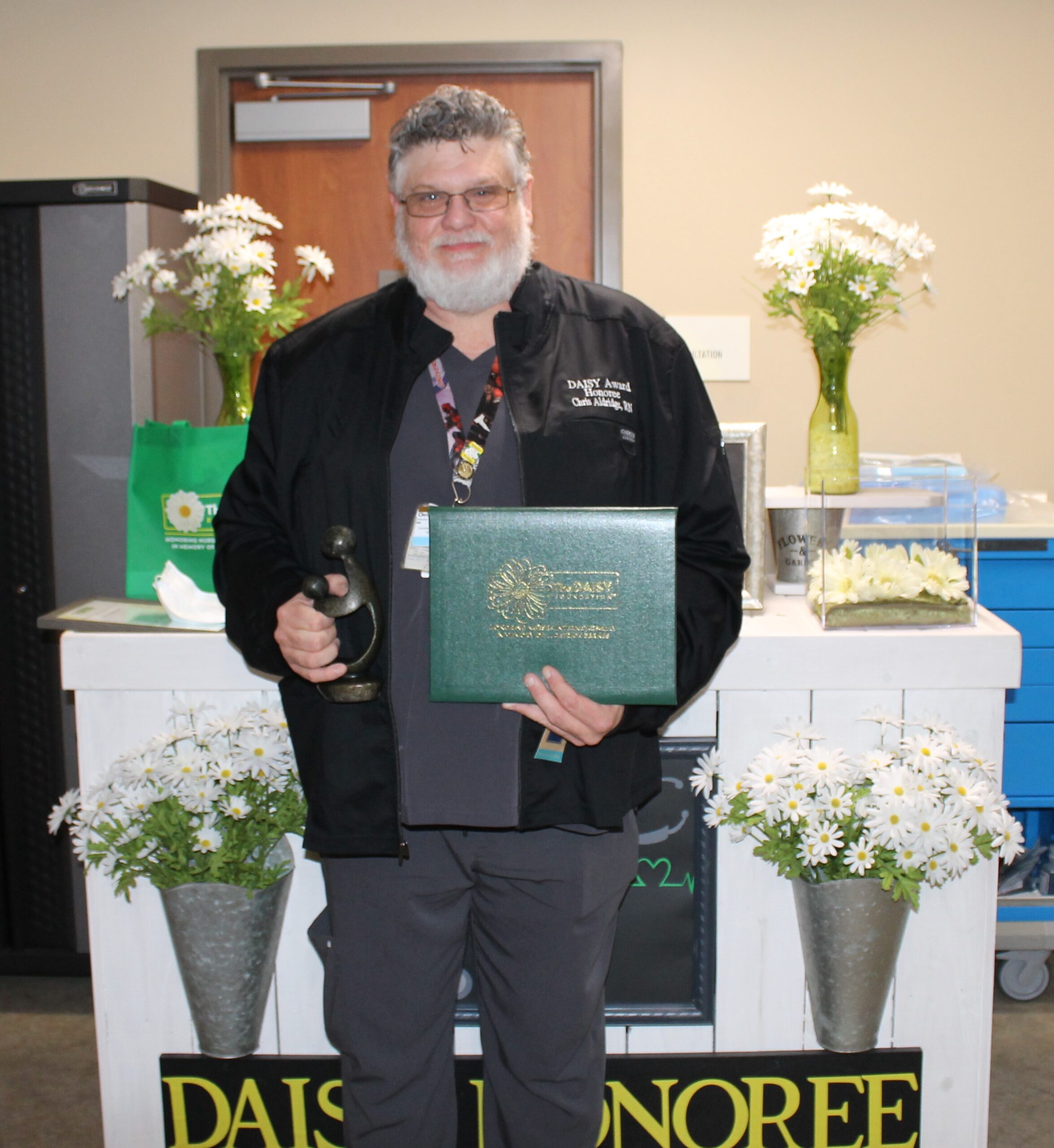 Chris Aldridge. From the nomination: "This nurse is special because he holds a gift to help others. The care that I personally saw him give to my father was more than I could express. I was able to leave knowing and believing Chris's words when he would tell me my dad would be okay. He was very forward and most respectful in a way you don't see a lot. I am just thankful for the care that my dad received."
To see part 1 of this quarter's VUMC DAISY Award winners, click here.