The Yazdani sisters are triplets by birth, proud VUMC nurses by choice
Sousan, Sohayla and Setareh Yazdani are 22-year-old triplets who all work as nurses at VUMC. They agree that they always wanted to pursue their careers at Vanderbilt.
December 2, 2021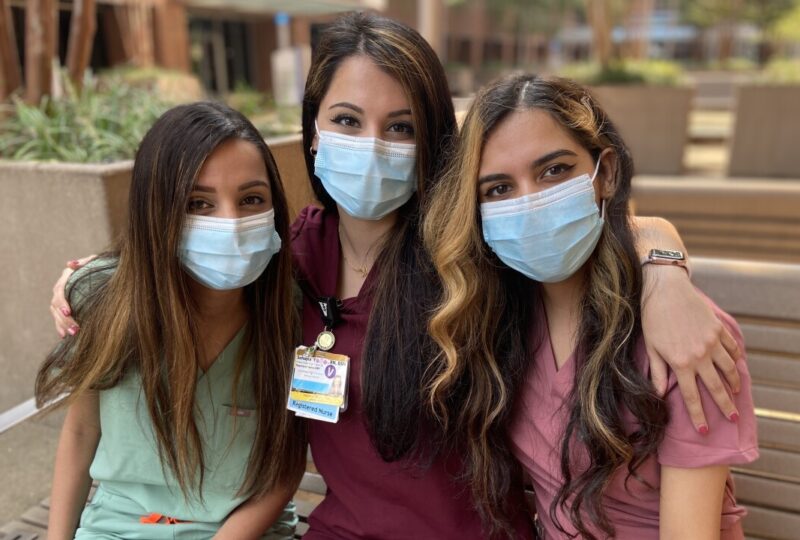 Sousan, Sohayla and Setareh Yazdani
People say good things come in pairs. In this case, however, good things come in trios.
Sousan, Sohayla and Setareh Yazdani are 22-year-old triplets who all work as nurses at VUMC. Sousan works as an NICU nurse at Monroe Carell Jr. Children's Hospital at Vanderbilt; Sohayla is a nurse in the COVID-19 unit; and Setareh works as a surgical ICU nurse.
The sisters were born in Iran and raised in Brentwood, Tennessee, but decided to go their separate ways for their college educations. Sousan attended the University of Pittsburgh; Sohayla went to Xavier University, and Setareh went to Belmont University.
But all three agree that they always wanted to pursue their careers in nursing at VUMC, where Setareh was frequently treated as a child due to complications of being the smallest triplet. They all started their nursing careers at VUMC in the Nurse Residency Program.
"Working at VUMC was always the dream and end goal for us," Sohayla said. "The day we each got our offers for our units was one of the most memorable experiences we've shared. I felt so proud of Sousan and Setareh. I always wish the best for them, and seeing them happy and accomplishing their goals is all I want as their sister."
Sousan agrees that being at VUMC with both of her sisters was a perfect outcome, since she found herself missing Nashville and her family while she was away at school. When she began working as a care partner at VUMC on her breaks from college in 2020, she knew she wanted to continue working at VUMC with her sisters as a nurse. "It gave me a glimpse of my possible future," Sousan said.
Sohayla, who also previously worked as a care partner for VUMC, described feeling nervous when she received her own acceptance letter, but her first-day jitters quickly subsided when she realized she would have her sisters by her side every step of the way.
"We talk about the things we've seen and done at work, and we share stories and feelings. Sometimes we share that we feel exhausted or low, but we always pick each other up and give each other our full support," Sousan said.
The triplets began their careers as nurses at a unique time in history, with the COVID global pandemic overwhelming health care systems. But Sousan, Sohayla and Setareh consider themselves lucky to have a built-in support system to guide them through the challenges of being a nurse.
"I always feel like I have someone I can relate to when sharing some of the difficult times I've been through as a new graduate nurse," said Setareh. "We each have unique hardships that we face because we're on different units, but we always take the time to sit and listen to each other. We learn so much about nursing and about each other that way."
When the sisters are not saving lives at work, they enjoy shopping, traveling, trying out new restaurants and caring for their collective three dogs and two cats together.
"We share so many good times together — definitely more than we share hardships," said Sohayla. "We always encourage each other to take on challenges and find ways to better ourselves as nurses — together."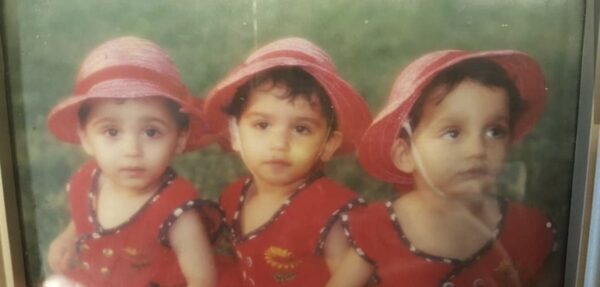 Family photos courtesy the Yazdani  family; Top photo by Claire Kopsky/WTVF News Channel 5