Third quarter DAISY Awards honor four extraordinary nurses
DAISY Awards are given to great nurses all over the United States and in many other countries.
October 22, 2020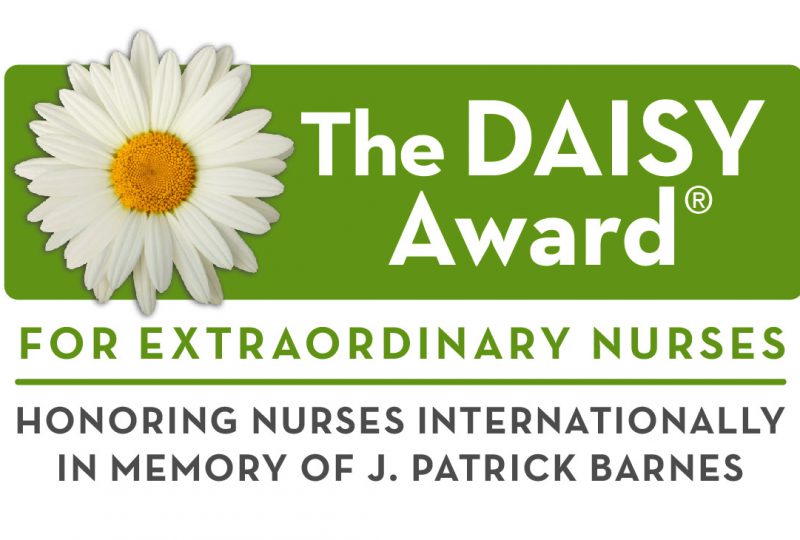 Vanderbilt University Medical Center has announced the third quarter of 2020 recipients of the DAISY Award, a recognition for extraordinary nurses who exemplify compassion toward patients and families.
VUMC is distributing the award in partnership with The DAISY Foundation, which was formed in 1999 to honor the memory of J. Patrick Barnes, a 33-year-old man who died of complications of the autoimmune disease Idiopathic Thrombocytopenic Purpura (ITP). Barnes' family was moved by the care they received from his nurses and wanted to recognize them as a way to preserve his memory. DAISY is an acronym for Diseases Attacking the Immune System.
Vanderbilt is one of more than 3,000 health care facilities and schools of nursing in all 50 states and 17 other countries that offer the award. VUMC nurse committees determine the individual recipients.
This round of DAISY Awards honors four recipients, including two from Vanderbilt Adult Ambulatory Clinics. The Cancer Clinic has received so many nominations that it was determined to present one award for a nominee of the Cancer Clinic and another for other clinics. The other two recipients represent Vanderbilt University Adult Hospital and Monroe Carell Jr. Children's Hospital at Vanderbilt.
Previous winners of the DAISY Award are here. The award is open to all licensed nurses and anyone can nominate — including co-workers, patients and their families. Nominations may be made here.
The winners of this group of DAISY awards are:
Jerry Ellis, RN. Unit: Cancer Infusion Center, Vanderbilt Adult Ambulatory Clinics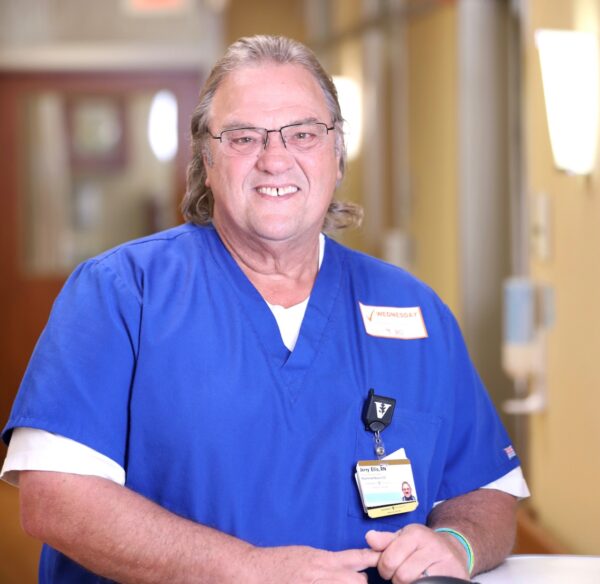 Jerry Ellis. From the nomination: "My husband underwent chemo treatment from March to June 2020, and Jerry was his nurse thrice during those months. Though all of the nurses at the Cancer Infusion Center were kind and attentive, Jerry stood out among them. Each time we came for my husband's treatment, Jerry greeted us like we were old friends or family. Once he sees us, he would cheerfully wave in our direction, making us feel welcome. We are truly grateful for having been assisted by Jerry, a warm-hearted and dedicated nurse-turned-friend who made days of treatments lighter and hopeful." Photo by Erin O. Smith
Sarah Goodsell, BSN, RN. Unit: Neonatal Intensive Care Unit, Monroe Carell Jr. Children's Hospital at Vanderbilt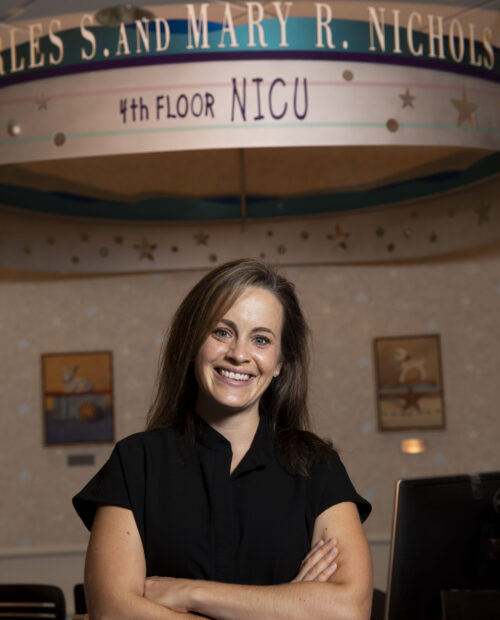 Sarah Goodsell. From the nomination: "Our baby was born with a massive teratoma on her neck; she had an exit procedure and surgery was scheduled for a few days later. As you may imagine, it was a tough situation for us to see our daughter going through all that and extremely hard for me as a mom not to be able to hold her and let her feel how much she is loved. We weren't able to feel her close and kiss her. Sarah was there with us and showed her continued support and care. She would listen and answer our questions, would treat our baby with love, would help us swaddle her in a way our older daughter wouldn't notice the mass when she'd visit and would always go above and beyond to comfort us." Photo by Susan Urmy
Jessica Lynn Layman, BSN, RN. Unit: Labor & Delivery, Vanderbilt University Adult Hospital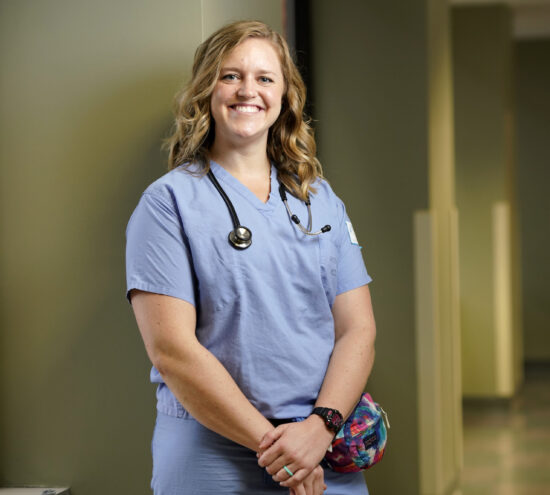 Jessica Lynn Layman. From the nomination: "My son was stillborn Easter weekend and complications resulted in my having multiple blood transfusions. As a nurse, she was on top of my care and more attuned to my needs than almost anyone else during my stay. She drew my labs, oversaw transfusions, gave medicine and gave report flawlessly. She was considerate but firm in the less comfortable procedures like massaging my belly. I felt safe and relaxed in her experienced hands. Jessica went above and beyond to be compassionate and helpful the two nights she was my nurse. She always had a smile and listened when I just wanted to talk. …  I don't know if I would have had the strength to get through those first few nights without Jessica. I will never forget her." Photo by Donn Jones
Makennah Wharton, BSN, RN. Unit: Vanderbilt Heart and Vascular Institute, Vanderbilt Adult Ambulatory Clinics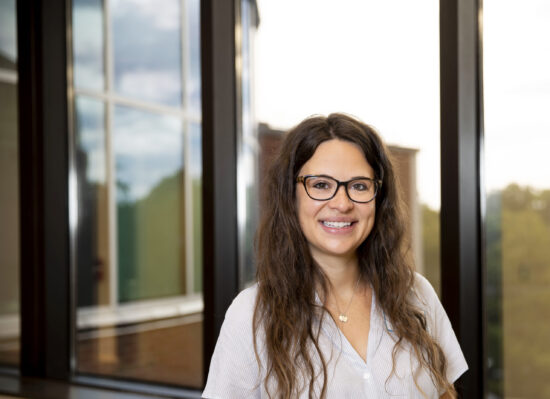 Makennah Wharton. From the nomination: "Makennah defines nursing in my opinion. I have had quite an unusual course of both symptoms and scheduling to remedy the issue I am having which required constant communication between Makennah and I, given symptoms I was having. Makennah never let me see her sweat, she always made (and continues to make me) feel at ease headed into a procedure during the most uncertain of times in COVID-19. Nurses are the heart and soul of health care; Makennah certainly defines that." Photo by Susan Urmy