Tri My Best Triathlon brings fun and friendship to competition
The race pairs a child with a disability with a peer buddy to complete the race together
August 3, 2022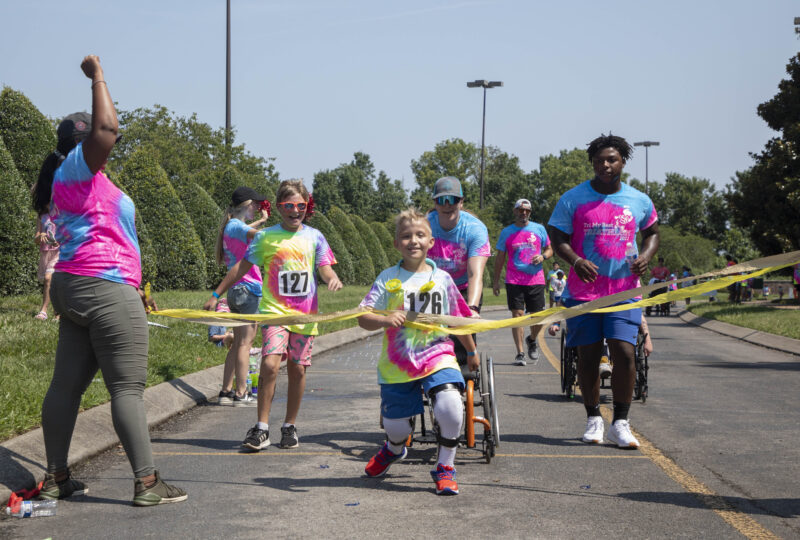 Westin Wiberg crosses the finish line at the Tri My Best Triathlon supported by his race buddy, Connor Hatchcock and other volunteers.
The annual Tri My Best Triathlon was held July 23 at Gaylord Opryland Resort, and the fun, friendship and competition were evident on the faces of participants.
The triathlon, an adaptive race sponsored by Monroe Carell Jr. Children's Hospital at Vanderbilt, pairs a child with a disability (ages 5-18) with a peer buddy to complete the race together as a team, using any modifications necessary to ensure the success of each child. By working in a team, each child learns that winning is not at the end of the race, but in the journey getting there together.
Buddy teams are accompanied by an adult buddy throughout the race, which includes swimming, biking and running. The event attracted about 135 participants and raised nearly $55,000 to support adaptive fitness programs through Vanderbilt Adaptive Sports.