VUMC clothes closets benefit patients and families — and welcome donations
Sometimes patients or their family members find themselves at VUMC and in need of clothing or toiletries
January 25, 2023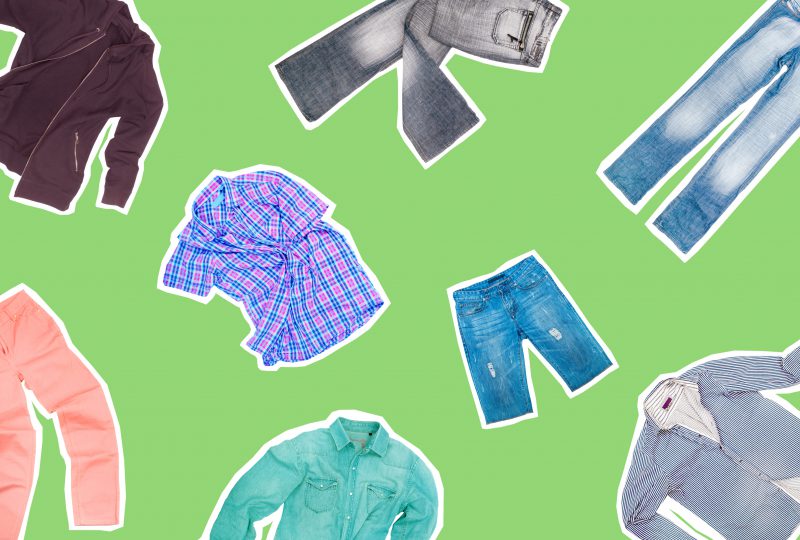 Clothes Closets at Vanderbilt University Hospital and Monroe Carell Jr. Children's Hospital at Vanderbilt offer help to patients and families, and both welcome donations.
Clothes Closet at VUH
Sometimes patients or their family members find themselves at VUMC and in need of clothing.
This can happen when patients are homeless or are transported to Vanderbilt after a trauma and have no clothing of their own to wear after discharge.
Sometimes a family member rushes to the hospital from far away without going home to pack and ends up staying several days.
Whatever the reason, the Clothes Closet is the VUMC program that assists with clothing needs for adult patients and adult family members of patients. It is operated by Guest Services, with VUMC's Social Work department contributing with donations and upkeep.
Kim Dunham, manager in Guest Services, noted that the Clothes Closet is always in need of donations and prefers tangible donations of clothing and shoes. The clothing (except for underwear) may be used, but should be clean and not in need of repair.
Men's sweatpants or athletic pants/shorts
Men's shoes and flip flops (no dress shoes)
Men's T-shirts (long or short sleeve)
Men's button-down shirts (for patients with arm/shoulder injuries)
Men's jackets and coats
Women's T-shirts (long or short sleeve)
Women's pants and leggings
Women's shoes and flip flops (no dress shoes)
Women's jackets and coats
"We are also accepting new underwear and socks for men and women, and new bras for women," she said.  "We'd like to encourage more casual clothing items, as we don't have a need for business-casual or dressier pieces."
For more information or to arrange a drop-off of donated clothing or shoes, contact Dunham at kimberly.dunham@vumc.org
Emergency Toiletry and Clothing Closet at Monroe Carell Jr. Children's Hospital at Vanderbilt
by Jessica Pasley
When a parent comes to Monroe Carell Jr. Children's Hospital at Vanderbilt they are focused on their child's well-being.
Oftentimes that means they forget essentials like toiletries and clothing for themselves.
Thankfully, the Emergency Toiletry and Clothing Closet in the Family Resource Center (FRC) at Monroe Carell is at the ready to assist families in need.
"This is a resource that has been around for quite some time," said Sara Hanai, director of the FRC. "There is a constant need for our families, and we want to always be able to help when the need arises.
"We provide clothing items for children and adults as well as toiletries, pacifiers, sippy cups, bottles, and diapers. Children have accidents. Things get spilled requiring a change of clothes, and parents end up at the hospital not expecting an overnight stay, let alone multiple days.
"We want parents to feel comfortable and taken care of while they are here. If they are not taken care of, then it's hard for them to take care of their child."
Laundry services are located on several floors of the hospital for patient family use. But for those adults with nothing to wear while items are washing or drying, the FRC can help.
It is one of the reasons that adult-sized clothing continues to be one of the biggest needs. Adult sweatpants, sweatshirts and undergarments are high-demand items.
"A fresh set of comfortable clothing can be just the refresh someone needs," said Hanai. "All of our clothing items are new. We are so happy to offer them and really feel good that we are able to help families beyond medical needs.
"Families express so much gratitude when they learn about this. They feel seen — and that is really important to us."
Donations of new items are always welcome. See the wish list at: https://www.amazon.com/hz/wishlist/ls/1RB6TMNPO2DRW/ref=hz_ls_biz_ex.
Items can also be purchased wherever a donor prefers. Organizers ask that people call the FRC at 615-936-2558 or email family.frc@vumc.org to arrange a drop-off time.