VUMC encourages employees to register and vote
Tennessee has low voter registration and turnout rates. The Medical Center is part of an effort to get more people involved.
August 11, 2020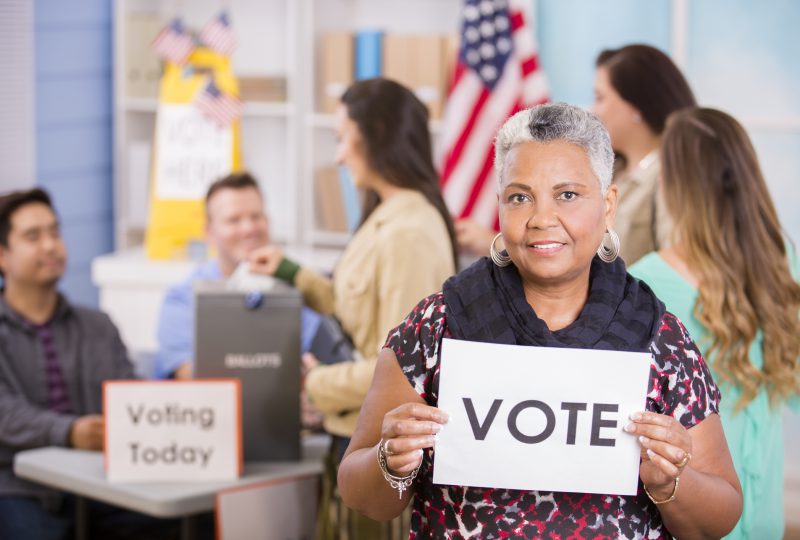 Election day is Nov. 3, and Vanderbilt University Medical Center, as it has for years, continues to join with other Middle Tennessee businesses, nonprofits and professional organizations in support of Vote Tennessee, an effort to raise awareness about the ease of online voter registration in Tennessee.
Vote Tennessee is a bipartisan initiative and does not endorse or support any candidate, political party or ideology.
Registering to vote in Tennessee is easier than ever; in 2016, the Tennessee General Assembly approved online voter registration.
Tennessee is ranked 40th in the United States in voter registration, and 44th in voter turnout, according to Vote Tennessee, which is managed by Leadership Tennessee and is the new name for the previous voter registration organization, Project Register.
"Regardless of one's political views, the statistics around voter participation should be concerning for all Tennesseans. The Medical Center avoids taking political positions but fully supports this collaborative effort to increase voter registration and the opportunity for all members of the VUMC community to participate, by voting, in the political process," said Jeff Balser, MD, PhD, President and CEO of VUMC and Dean of Vanderbilt University School of Medicine. "As one of Tennessee's largest employers we can help play an important role in this effort."
To register to vote online, you must be a U.S. citizen, a resident of Tennessee, must be 18 years old on or before the next election, and must not have been convicted of a felony, or, if you have, your voting rights must have been restored.
To register to vote online, go to https://ovr.govote.tn.gov/.
Residents must be registered to vote 30 days in advance before an election. Those who need to update their address or name must also do so before the deadline.