VUMC physician assistant Morgan Stine wins Hometown Hero Award
She received 19 nominations for the award, which is given by Fox 17 News
December 9, 2020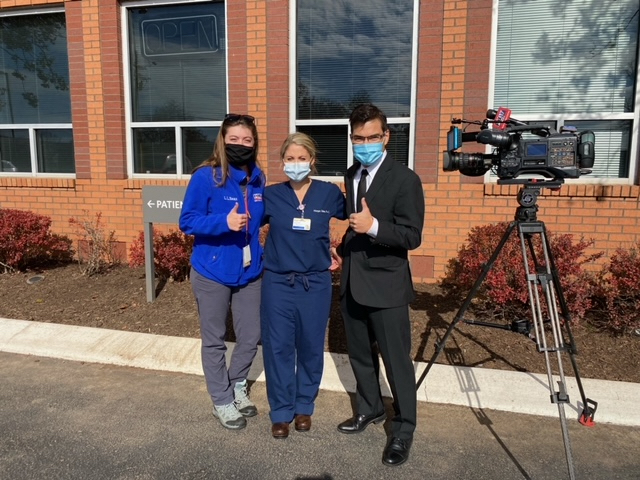 Fox 17 photographer Rachel LeJeune, Morgan Stine and Michael Ponce of Ponce Law, the sponsor of the award.
Morgan Stine, MPAS, MS, a physician assistant in the Vanderbilt Walk-In Clinics, recently received the Fox 17 News Hometown Hero Award.
During November, Stine received 19 nominations for the award from people whose lives she's touched, according to Fox 17.
The award honors an individual or organization making a difference in Middle Tennessee. Stine received a $1,000 check along with other prizes.
"My husband, Paul Stine, and my colleagues went out of their way to surprise me at work with the Hometown Heroes Award and it was one of the greatest surprises of my life," Stine said. " I am deeply grateful to have been chosen to receive this honorable award. I would like to share this recognition with all of my fellow frontline workers who have sacrificed so much during this pandemic and continue to give endlessly to their patients."