VUMC Voice 4-to-6-year-old Halloween art winners announced
Cats, bats, pumpkins and ghosts!
October 24, 2017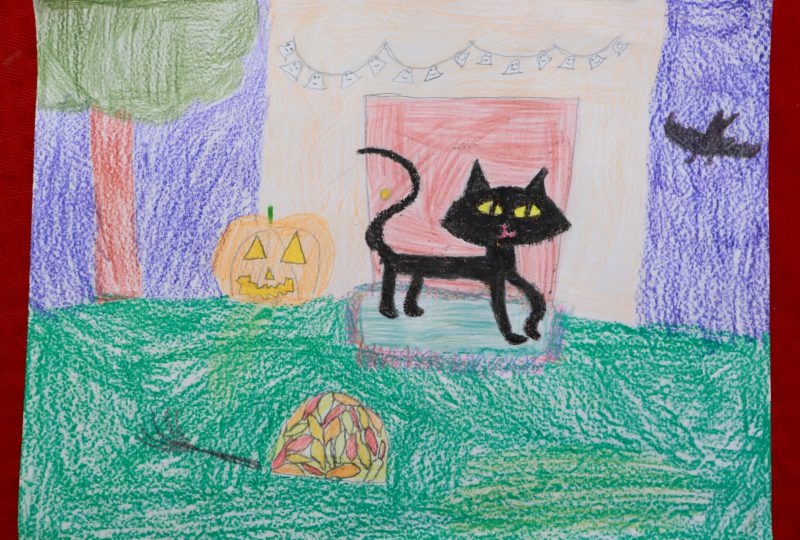 First place: Artist: Margarita Kryshtal, 6, daughter of Dmytro Kryshtal of Clinical Pharmacology.
The winner of the 4-to-6-year-old division in the VUMC Voice's Halloween children's art contest is Margarita Kryshtal, 6, who is the daughter of Dmytro Kryshtal, of the Clinical Pharmacology Division of the Department of Medicine. Margarita's drawing of a Halloween scene complete with a jack-o-lantern, black cat and a passing bat, was selected as the best drawing submitted to the contest by younger artists.
The runners-up were Alisa Gilchuk, 6, the daughter of Iuliia Gilchuk, of the Vanderbilt Vaccine Center, and Bridget Sibler, 5, the daughter of Katie Sibler of the Vanderbilt Breast Center.
To view the winners of the 7-to-12-year-olds' Halloween contest, click here.