New Vanderbilt University Hospital lobby: a first look
More than four decades after the opening of the "new" Vanderbilt University Hospital, the lobby gets a complete makeover
February 27, 2023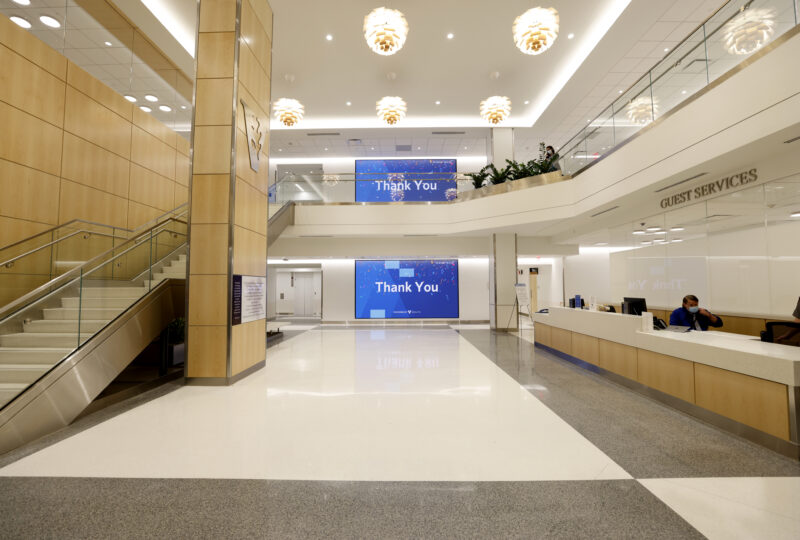 The view from the new front entrance to Vanderbilt University Hospital.
All photos by Donn Jones
After a multiyear effort, renovation is complete for the lobby, one of Vanderbilt University Medical Center's most heavily trafficked destinations serving hundreds of patients and families each day. The new space opened Feb. 26.
The "new" Vanderbilt University Hospital opened in 1980, and this is the first real makeover the space has gotten in the more than four decades since.
VUMC photographer Donn Jones was among the first to get access to the new space and took these shots just as workers were putting on the finishing touches and members of the public were getting a first look.
Read more about the new lobby in this VUMC Reporter article.
Read more about the removal of the two-ton sculpture at the center of the lobby in this VUMC Voice article.