Votes have been tallied for 2018 election — of best-carved pumpkins
Squash-based creativity on full display at 2018 edition of annual competition
October 26, 2018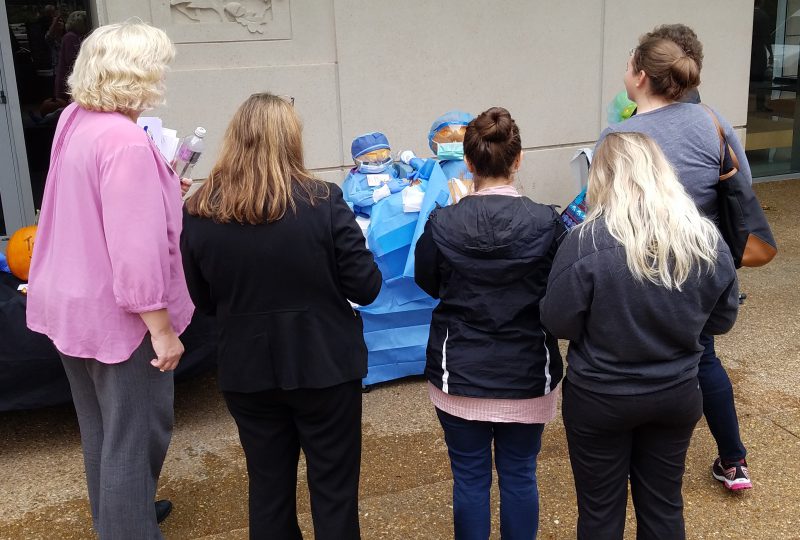 Employees carefully consider which pumpkins deserve their votes at the last Farmers' Market of 2018. Photo by Kelsey Herbers.
At Oct. 25's final VUMC Farmers' Market of the year, attendees were given the chance to view the entries to this year's Health Plus Pumpkin Carving Competition. Earlier, departments had been invited to submit one entry, and those at the market got the chance to view the squash-based creativity and vote for favorites in several categories.
Fifteen departments were represented in the contest and more than 500 voting cards were submitted by the shrewd judges of the pumpkin-carving arts.
"This was our fourth annual contest and it has always been a fun way for faculty and staff to celebrate Fall and the end of the Farmers' Market season," said Emily Cox, health educator at Health Plus who oversaw the contest. "All the pumpkins presented were a great display of creativity and talent."
A Flickr page with more photos of the entries is here: https://www.flickr.com/photos/120922425@N05/sets/72157675058126378