Third quarter DAISY Awards honor four extraordinary nurses
DAISY Awards are given to great nurses all over the United States and in many other countries. This is Vanderbilt's latest group.
November 6, 2019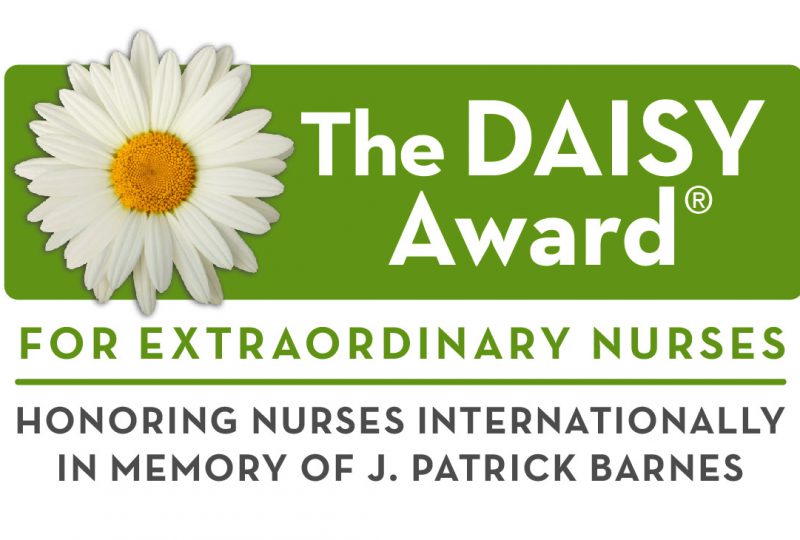 Vanderbilt University Medical Center has announced the third quarter of 2019 recipients of the DAISY Award, a new recognition for extraordinary nurses who exemplify compassion toward patients and families.
VUMC is distributing the award in partnership with The DAISY Foundation, which was formed in 1999 to honor the memory of J. Patrick Barnes, a 33-year-old man who died of complications of the autoimmune disease Idiopathic Thrombocytopenic Purpura (ITP). Barnes' family was moved by the care they received from his nurses and wanted to recognize them as a way to preserve his memory. Therefore, DAISY is an acronym for Diseases Attacking the Immune System.
In offering the award, Vanderbilt joins more than 3,000 health care facilities and schools of nursing in all 50 states and 17 other countries.  VUMC nurse committees determine the individual recipients.
This is the Medical Center's fourth round of DAISY Awards, which honor four recipients — one each from Vanderbilt University Adult Hospital, Monroe Carell Jr. Children's Hospital at Vanderbilt, Vanderbilt Wilson County Hospital and The Vanderbilt Clinics. Previous winners of the DAISY Award are here. The award is open to all licensed nurses and anyone can nominate — including co-workers, patients and their families. Nominations may be made here.
The awards are made quarterly, except for Vanderbilt Behavioral Health, which gives its award twice a year. Recipients will be honored with a certificate, badge pin and a sculpture made in Zimbabwe called "A Healer's Touch."
The winners of this group of DAISY awards are:
Sara Anderson, RN. Unit: Float Pool. Entity: Monroe Carell Jr. Children's Hospital at Vanderbilt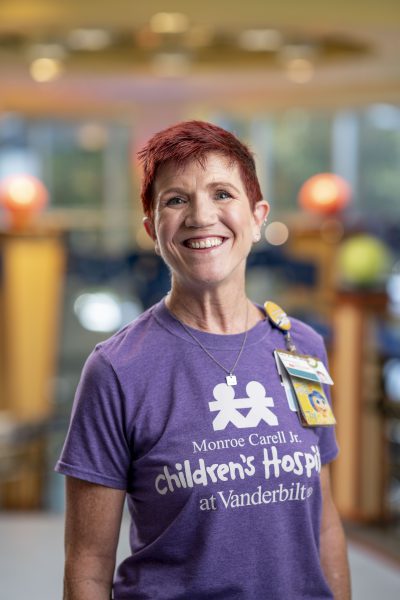 Sara Anderson. From the nomination: "Our newly adopted daughter was unexpectedly admitted to Vanderbilt after a heart cath. We were informed that she would need open heart surgery to receive a shunt as soon as possible. Sara Anderson walked into our room in the PCICU and was immediately a ray of sunshine. Sara went above and beyond to make sure that our daughter's time in the PCICU was as stress-free as possible." Photo by John Russell
Michelle Elmore, BSN, RN. Unit: Case Management. Entity: Vanderbilt Wilson County Hospital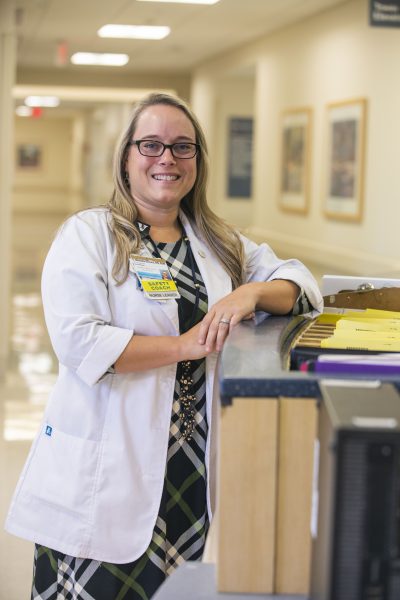 Michelle Elmore. From the nomination: "My husband was in the hospital for over two weeks. Every day she worked, she always checked on us even when she wasn't his nurse for the day. Michelle helped and answered all my many questions I had while we were there. She always goes above and beyond to help people. She has the most giving, caring and loving heart and soul of any nurse. She deserves this award and so much more in my book!" Photo by Anne Rayner
Timothy Gray Fulton, BSN, RN. Unit: Medical Intensive Care Unit. Entity: Vanderbilt University Adult Hospital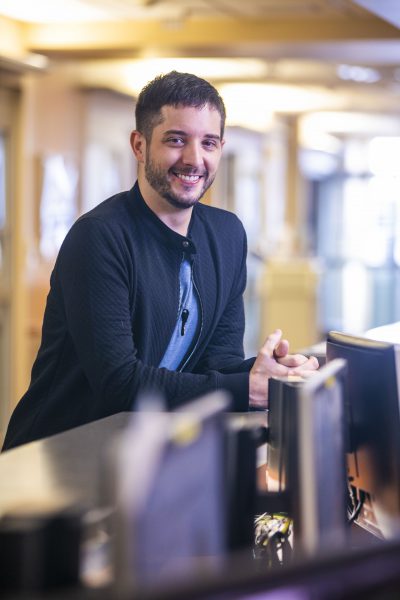 Timothy Gray Fulton. From the nomination: "My mother was admitted to the MICU [with] respiratory arrest caused by disseminated histoplasmosis. She stayed there until she passed away. We had several wonderful nurses during her stay but Timothy stands out as being the best. He would spend hours by mother's bedside treating her for her rapid atrial fibrillation, pain and different medical problems that arose during her stay. He was always readily available to give the needed medicine for her heart rate or make a warm compress and/or ice pack to help with her pain. He would help to reposition her as often as she asked and sometimes this would be every few minutes. He would provide warm blankets and a listening ear." Photo by Anne Rayner
Brigitte Williams, BSN, RN. Unit: Cancer Infusion Center. Entity: The Vanderbilt Clinic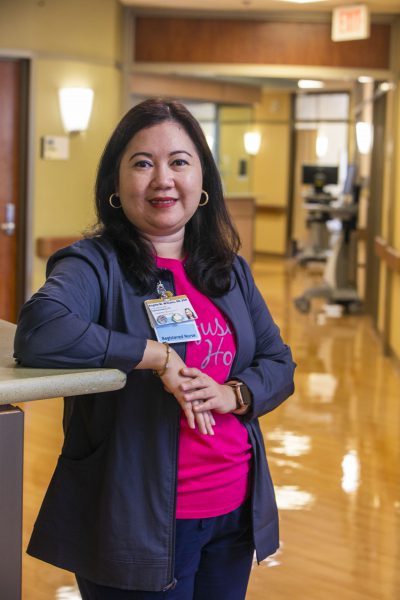 Brigitte Williams. From the nomination: "Thanks to the care of network of doctors and nurses at Vanderbilt, I am a cancer survivor. Although I had 'survived' chemo and radiation prior to surgery, I was still apprehensive about beginning chemo, given all I had heard about debilitating side effects that others had experienced. Brigitte greeted my wife and me with a sincere heartfelt warmth. In addition to soliciting and addressing all our technical questions, she initiated a genuine relationship with us." Photo by Anne Rayner