During NFL Draft weekend, a mass shooting occurred in Nashville. Vanderbilt responded beautifully to care for patients.
At 2 a.m. Sunday, six gunshot patients poured into the Vanderbilt Emergency Department. It was the fourth mass shooting seen there in the past 15 months.
May 2, 2019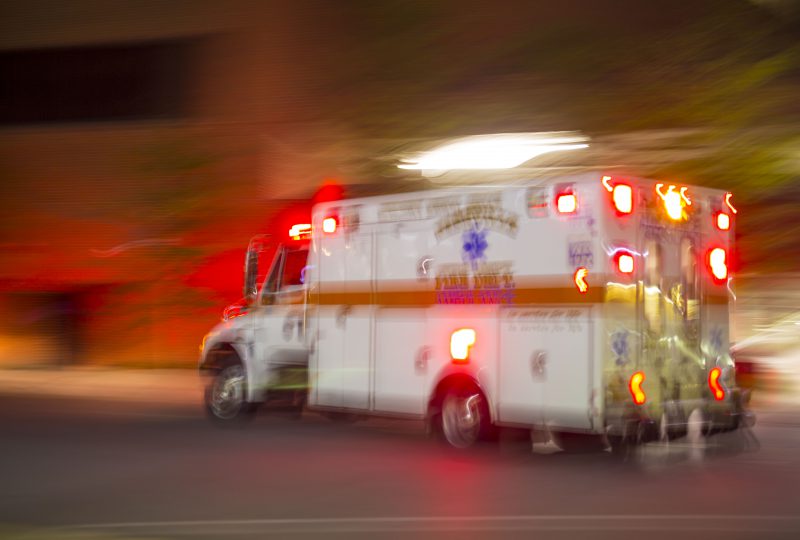 photo by Daniel Dubois
During one of the most event-filled weekends in Nashville's history — the NFL Draft, the Music City Marathon and several major musical events featuring, among others, Taylor Swift and Jimmy Buffett — the city experienced a mass shooting. The shooting, which occurred not far from where hundreds of thousands of people downtown had gathered, was covered the next day by a short summary in The Tennessean and was buried on local TV news broadcasts beneath coverage of not only the scheduled events, but also coverage of a multiple homicide in an adjacent county.
While the mass shooting received little public notice, what was on display behind the scenes was the agility of teams with Vanderbilt University Medical Center's Department of Emergency Medicine and the Division of Trauma and Surgical Critical Care to respond immediately and calmly to a crisis.
At 2 a.m. Sunday, April 28, officers with Metro Nashville Police Department (MNPD) responded to shots fired in a North Nashville neighborhood after two groups engaged in an altercation. Seven people, including some bystanders, were wounded.  The victims were quickly triaged by Metro Nashville Fire Department EMS and six patients were soon en route to VUMC's Adult Emergency Department.
As Emergency Medicine and Trauma leaders received notification of the shooting, Michael Smith, MD, Instructor in Clinical Surgery and Trauma attending, asked all Surgical house staff to report to the Emergency Department (ED). At the same time, all Emergency Medicine faculty and residents from each of the ED's three pods converged on the department's trauma rooms.
Before patients arrived, Smith, along with Emergency Medicine attendings Nathaniel Miller, MD, instructor in Emergency Medicine, Jeff Heimiller, MD, assistant professor of Emergency Medicine, and Dawn Hawley, RN, charge nurse, created and organized teams to staff rooms to receive patients.
Each patient's room was marked off and pre-assigned based on radio reports to LifeFlight and ED Patient Registration staff. Per Medical Center protocol for rapid trauma admissions, each patient was pre-assigned a STAT name in the medical record system for identification so that treatment and charting could begin immediately upon arrival.
As victims began arriving, they were met by well-prepared teams of attending physicians, residents, nurses and staff, all working seamlessly together to care for victims from the region's fourth mass shooting in the past 15 months. Previously, Emergency Medicine and Trauma teams treated victims from a Kentucky school shooting, a church shooting and Nashville's Waffle House shooting.
"I felt incredibly proud about how everyone did their job expertly. Anyone watching all this would have thought it was just a drill that had been well prepared for, and we had been practicing for this 'performance.' Instead, it was VUMC at its best."
"This response is a testament to the people we have at VUMC. We not only responded with the Trauma team, but with other surgical residents in the hospital. They made themselves available immediately to help keep things running smoothly. Watching those doctors work, you would never realize that this event was out of the ordinary," Smith said.
"It's unfortunate that we've gained a bit of experience with these types of events over the past few years, but a mass casualty plan can only work as well as the staff can execute in the moment, and in this case, it worked beautifully."
Because these patients were all victims of violence from unknown assailants, no chances could be taken with their safety. Vanderbilt University Police Department (VUPD) had the area outside Vanderbilt University Adult Hospital secured, and roads were blocked by officers stationed at each entry. VUPD's officers did not allow anyone inside the perimeter other than emergency vehicle traffic from the Metro Nashville Fire and Police Departments. The hospital's ED and other entrances were secured.
According to Corey Slovis, MD, professor and chair of the Department of Emergency Medicine, the ED was totally controlled with individuals from diverse areas including the Department of Radiology and Radiological Sciences, Patient Transport, Patient Registration and clinical technicians all working together easily and calmly. Officers with VUPD were working with MNPD counterparts for a smooth transition of patients who would need additional support from law enforcement.
"I felt incredibly proud about how everyone did their job expertly. Anyone watching all this would have thought it was just a drill that had been well prepared for, and we had been practicing for this 'performance.' Instead, it was VUMC at its best," Slovis said.
Four victims were treated for their injuries and later released while two were admitted with critical injuries.